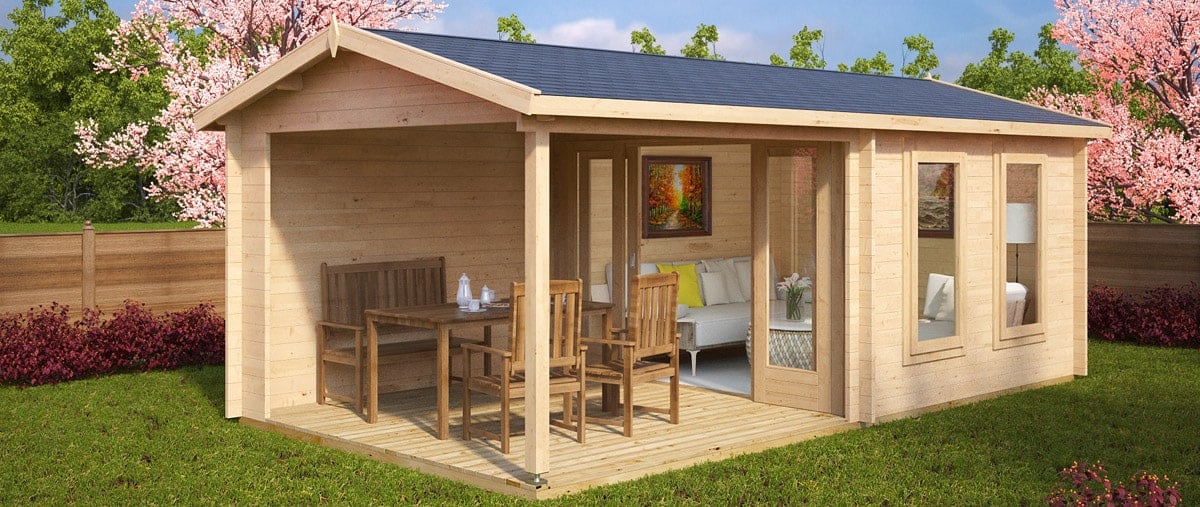 Spring is here, summer is almost here and we are almost there with our new 2016 garden house collection! Taking last season's trends in to consideration, we have designed 20 new garden houses, all of them with a large terrace to offer you maximum joy and comfort in your garden!
Let us introduce you to our newest addition, the Nora E garden house. This summer house with its large 9m2 terrace is one of our most attractive garden buildings. The wooden terrace is protected with a canopy from sudden rain and one side of the terrace is closed with a wooden wall to offer extra shelter against the elements and gives extra privacy. This garden room has been designed with sliding doors, which in our opinion, is the best way to link a room with a veranda and keep them open during warm summer days.
We hope that you like it as much as we do.