We are always expanding our range and adding new products to our range. This month, we are pleased to introduce you to our new wooden carports: standard size carport Henley and an extra-large carport Henley XL.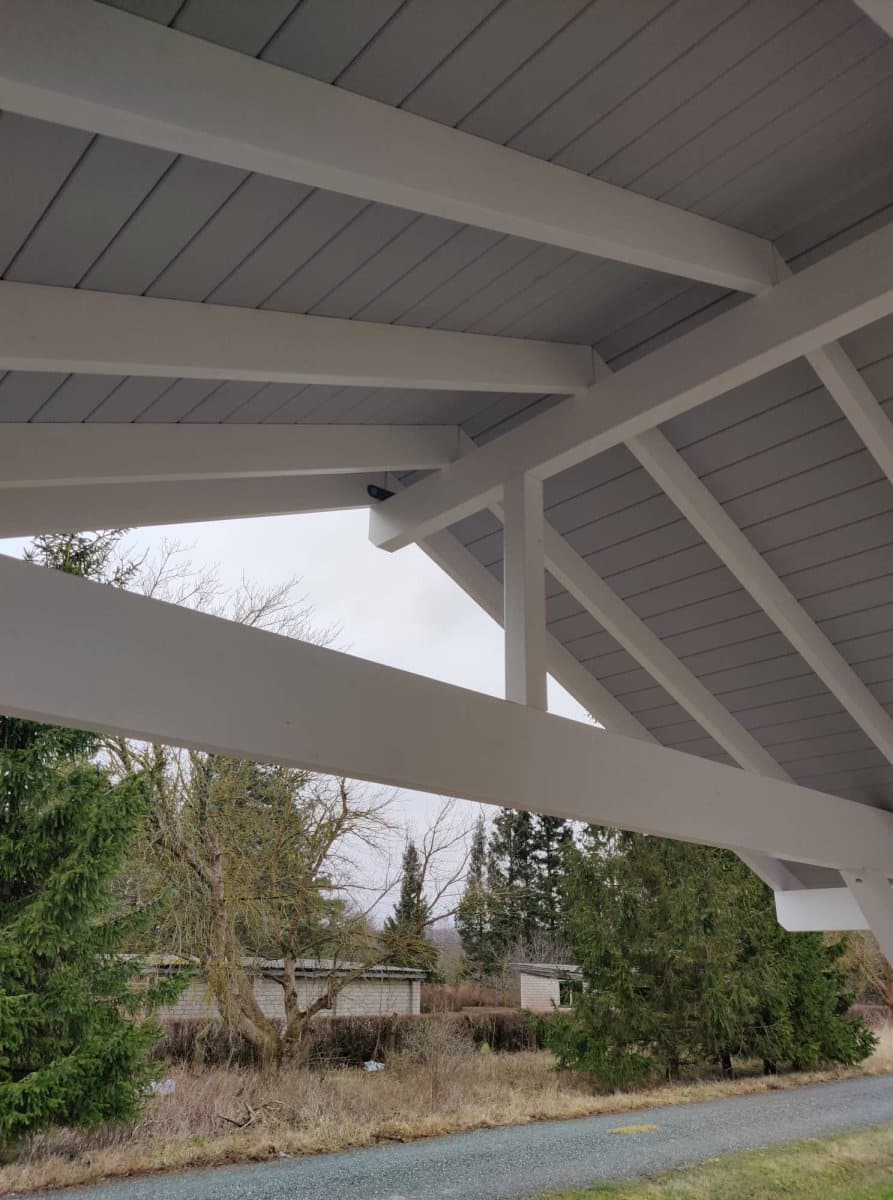 Both models are premium quality wooden carports constructed from highly durable glulam timbers to maximize strength, stability and longevity. All upright posts and the entire supporting structure is made from 120x120mm thick posts with all wooden components having predrilled holes for easy assembly and connection of fixing bolts and nuts. As standard, the carport kits also include all screws, nails, metal bolts and nuts, 18 mm roof boards and adjustable metal stands for the base of the upright posts which fix to the concrete pad, as well as detailed plans.
The overall height of both wooden structures can be lowered by cutting the upright posts shorter.
These wooden carports have been designed for quick and easy self-assembly, but we also offer installation services throughout the entire UK if required. In addition to the standard kit, we recommend superb quality bitumen roofing shingles as well as premium wood preservative and paints that are available in a range of colours which can be viewed on the product page.
Currently you can choose between the standard sized Henley wooden carport with space for one car or the larger XL version to comfortably accommodate two cars. Both models can also be used as garden gazebos, hot tub shelters, for garden dining, for schools and kinder-gardens or making a rain proof garden lounge in your backyard.