Roofing options-
All our log cabins need a suitable roofing cover which will help protect your cabin from the elements. We strongly recommend for long term solution using Icopal extra strong felt or an EPDM rubber roofing system.
Our basic cabin packages do not include any roofing so whether you source felt yourself or choose our roofing upgrades it is essential to protect your cabin with an appropriate roofing cover. 
If you are sourcing your own roofing cover and need help with selecting an appropriate material or quantities required, please contact our team who will be happy to assist.  
ICOPAL FIRE SMART extra strong roofing felt
For an additional charge you can buy an extra strong roofing felt- Icopal Fire Smart. This is a polyester reinforced and SBS modified bitumen membrane for flat- and pent roofs. This self-adhesive roofing felt is easy to install and protects your summer house or garden building from all weather conditions and UV-radiation. The Lifespan of this felt exceeds 10 years.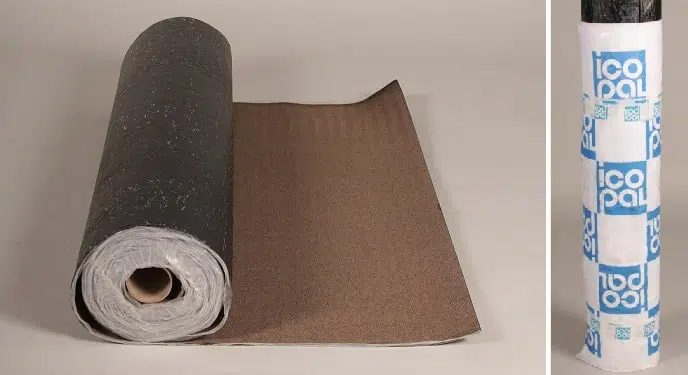 EPDM Rubber Roofing 
Firestone E.P.D.M is a high performing synthetic rubber roofing membrane.
This large single sheet covering creates superior weatherability and durability. With an anticipated life expectancy of 50+ years, you will struggle to find better and longer lasting covering for your cabin.