We have made significant upgrades to our cabin doors and windows. These new upgrades have now been launched and will apply to all cabin orders placed from December 2018. After these implementations and upgrades, we can proudly say, that our bestselling 44mm garden rooms and offices as well as all 58-70mm log cabins and timber lodges will be equipped with one of the best, if not the best door and window operating systems that you can find in entire UK.
Our New Windows
We have upgraded all our 58-70mm large log cabins as well as the majority of bestselling 44mm garden building models with German made "Roto" turn and tilt systems included in the standard kit. These high-quality window handles and operating systems enable you to tilt windows from above for ventilation or open entirely. These windows can be operated single handedly and with more comfort and smoothness than the previous system. Besides user comfort and quality, these systems are made to last. All our cabins with 44mm and above wall thickness, come with double glazed windows as standard. All cabins with "Roto" operated windows have the sign "Premium Tilt & Turn Windows" on each product page.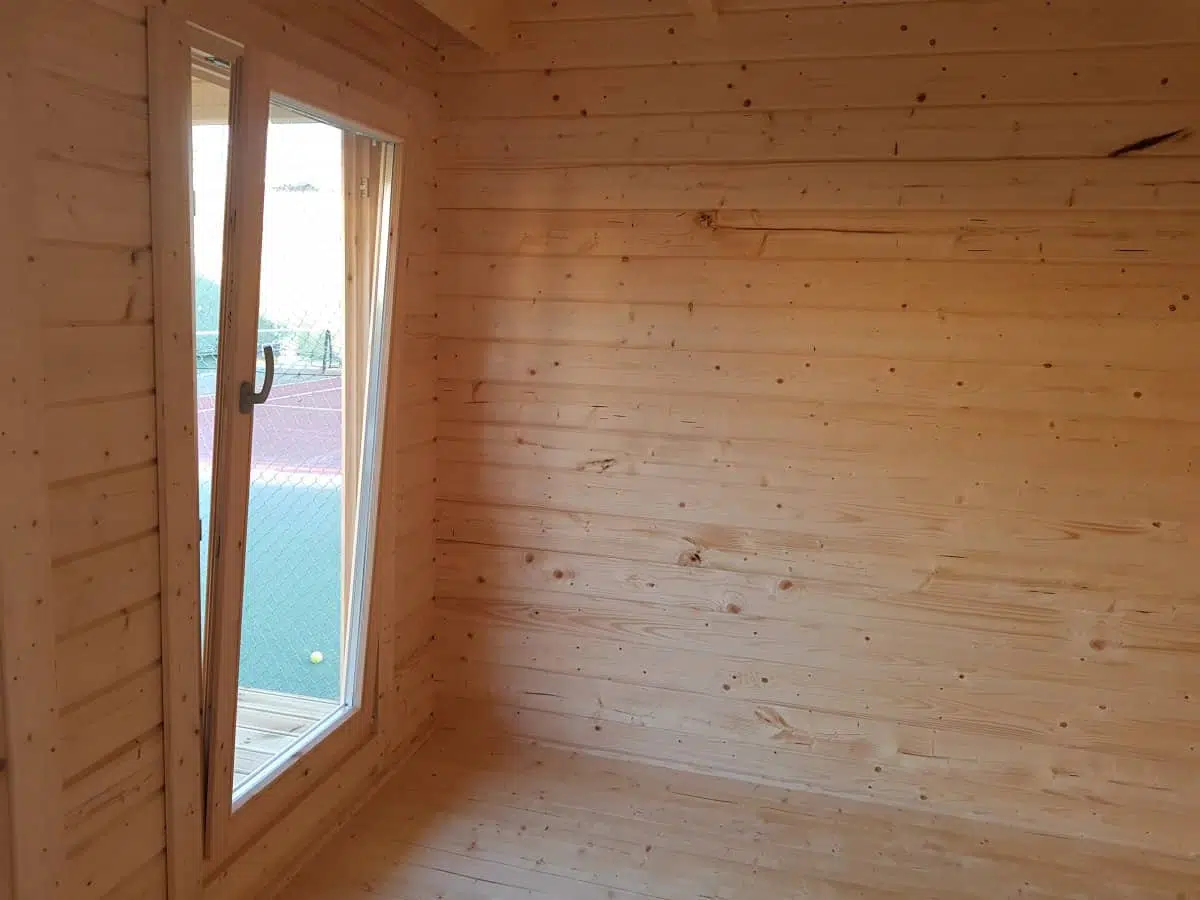 Our New doors
Our new double-glazed doors are supplied to all garden buildings with 44mm wall thickness as well as large garden rooms and log cabins with 58-70mm wall thickness. For all new orders from December 2018 we are using Czech made high quality "Hobes" cylinder locks together with stylish and very durable door handles made of stainless steel. This will ensure easy and well-functioning door locks and handles for years to come.