Protek Wood Stain (supply only)
Protek Wood Preserver is a water-borne product. It contains active ingredients effective against wood destroying and wood discolouring fungi. Protek Wood Preserver penetrates wood easily and thereby gets deep into inner layers for overall better protection.
The high-quality exterior wood finish features an extensive range of colours that are ideal for classic, contemporary and modern designs. The exterior range has been specially designed to give a long lasting protective coating with a soft lustre that allows the wood grain to show through.
Protek wood stain is available in the following colours: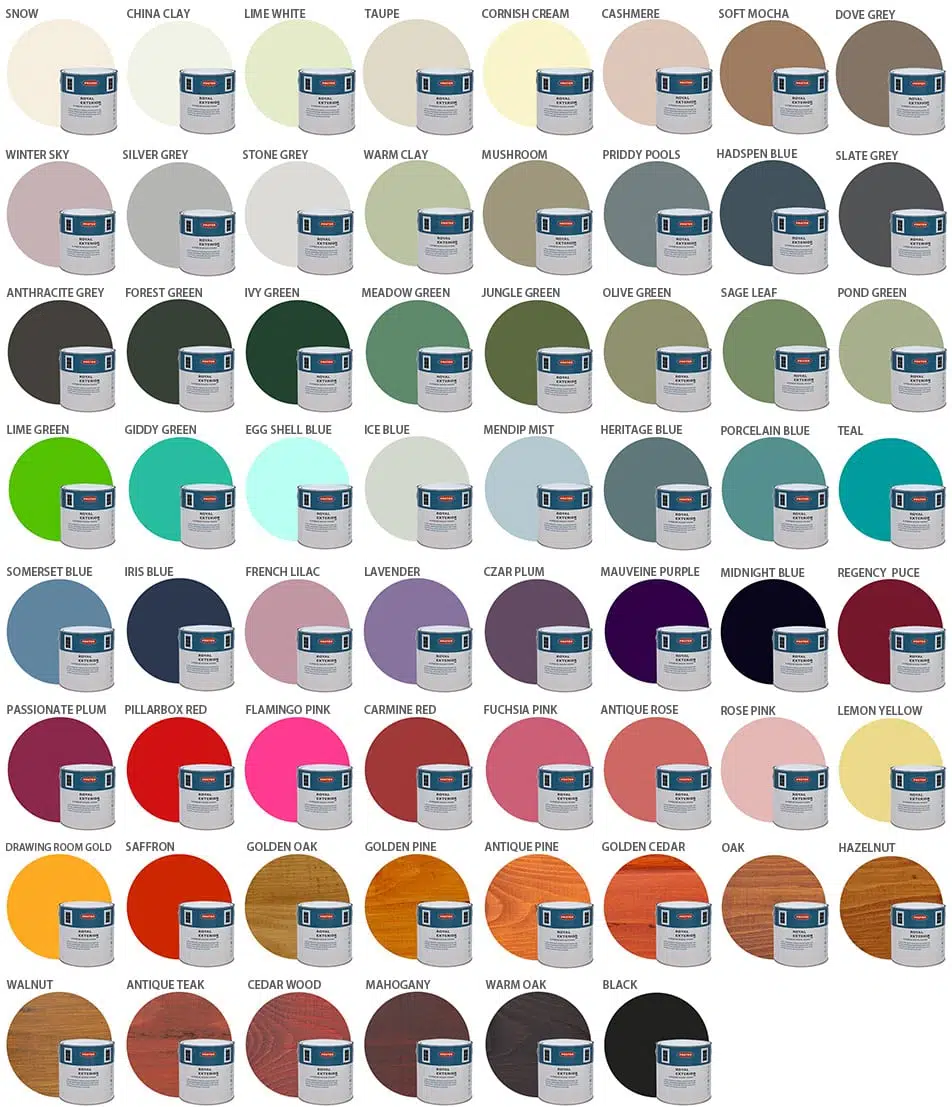 *Colours may appear differently on your screen and between different devices. Please view these colours as a reasonable representation of the shade.
*Please note your cabin will come untreated and preserving/painting the wood is the customer responsibility. Painting your cabin is not included in the price of the wood stain nor a service Summerhouse24 offer.