6 Amazing Designs To Keep An Eye Out For When Purchasing A Display Home
15.03.2022
Buying a house can be exciting, and even more so when you purchase a display home.
A display home is a great investment property, and depending on the style of the home it can very easily be your dream home. You can contact Buildi to find out more about different display homes.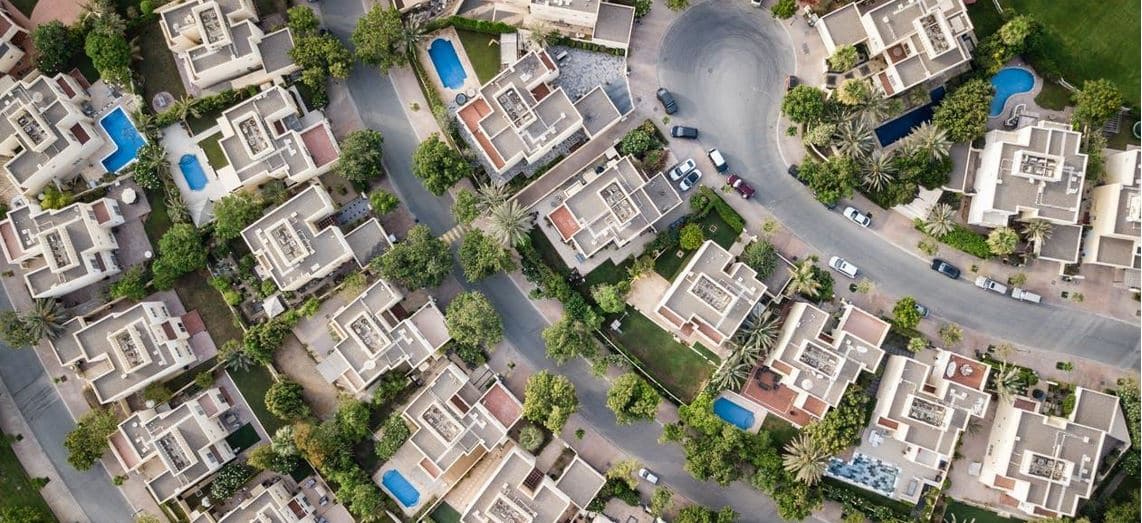 Display homes come in all shapes and sizes, and might not always suit your style.
We have gathered a list of designs to look out for when visiting display homes, to help you find construction and decorating designs that are right for you.
Display home designs
1) Modern Design Style
Sales consultants in the building industry enjoy using slang such as "modern" or "contemporary" when describing the homes in a display village. Homebuyers often look for a modern style, but what exactly does it mean?
Modern designs use clean lines and the construction process will include a lot of glass and steel in the design of the home. The kitchen might have neutral countertops, and the master bedroom could boast large windows or a higher ceiling.
Modern houses have an open floor plan design and avoid clutter and unnecessary finishes.
In terms of interior design, modern houses have simple colour schemes and functional furniture without any frills.
2) Contemporary Design Style
Unlike modern style which always looks the same, contemporary design refers to a design and construction style which is currently on-trend.
Something that was modern ten years ago will still be considered modern, whereas something that was contemporary ten years ago is no longer contemporary.
This means that a display home in a contemporary style might not be the right house for you, as your style might be adapting to current trends.
Contemporary designs tend to combine new and old design inspiration, such as modern and minimalist design. It tends to focus on practical use of the available space, and have clean lines throughout the design.
Contemporary homes make use of natural light and open-plan rooms.
Most of the materials used during the home building journey will be eco-friendly or recycled, and the homes may come designed with renewable energy or energy and water conservation measures.
The key to contemporary design is that it combines other designs to create something unique.
3) Minimalist Design Style
Minimalist design is, as the name suggests, minimalist. It uses simple colour palettes and a straightforward, simple and functional design with a high build quality to create the perfect house.
When visiting a display home, you will recognise the minimalist design by a lack of unnecessary features or design elements. The interior design will match this style using straight lines, plain colours, and no excessive decor.
4) Scandinavian Design Style
Despite the name, Scandinavian design has nothing to do with the Vikings. This home design is simplistic and makes use of functional spaces.
The way it differs from minimalistic design is that it is affordable and goes beyond just the necessities.
In terms of interior design, the Scandinavian style makes use of black and white patterns and wood finishes.
This design style is a no brainer for homeowners looking for sleek, functional and affordable home designs.
5) Industrial Design Style
Homes that have an industrial design makes use of bold features and exposed building materials, like bricks, pipes and wood beams.
It makes use of elements found at factories or warehouses but makes it appropriate for a home. It often has an organic feel and makes use of modern and recycled elements.
The home will have an open floor plan, and the interior design will use furniture to break up the spaces. It will use industrial elements throughout, and the building materials will be a focal point of the design inspiration.
10) Farmhouse Design Style
Farmhouse designs take a more rustic approach and will incorporate nature through the use of natural materials and colours.
A farmhouse design will use wood and concrete liberally throughout the house, with wood also being a primary material used in the interior design of these display homes.
The homes are generally free of any pretence and depend less on an open plan design.
How to Choose the Right Design Style?
When you visit display homes, it is important that you look at different home designs. This will give you a good idea about the style of design that was used, and also help you find a style that matches your vision.
You might not be able to do extensive research on each style, which means you might have to go with your gut instinct.
The most important thing is just to look at different display villages and look at the different new home designs until you find a design that will work for you and your family.
Conclusion
There are a lot of design styles, and most display homes differ greatly in their construction style and interior design.
By understanding a bit more about the different styles, you will be able to quickly find your new dream home.
Want to discuss over phone. Let us call back to you
If you need any additional info regarding any product, please fill in the below form and we will get back to you, usually the same or next working day.
Have any questions regarding some product?
If you need any additional info regarding any product, please send us your questions.