What are the Benefits of a Garden Office?
21.03.2023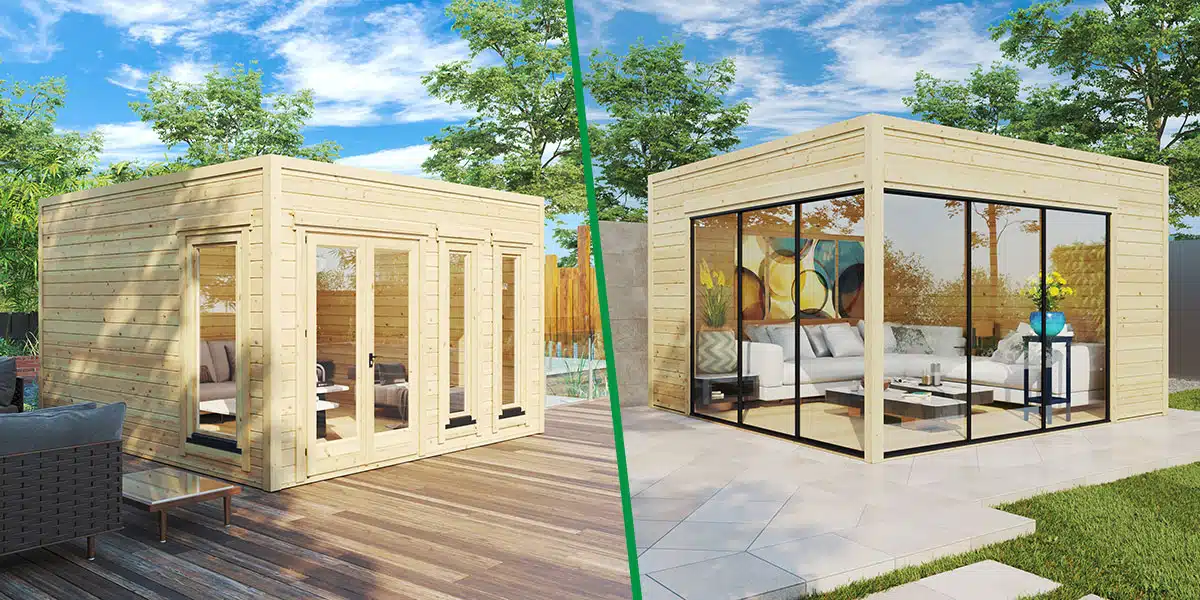 Are you considering investing in a garden office?
Garden buildings are an excellent option for your home office and are a great use of any outdoor space you have on offer.
A garden building can have many uses, but one of the most popular ways to use them recently has been as a garden office.
This article will discuss garden offices' benefits, why they have risen in popularity, and why they might be the right choice for you.
When did Garden Offices Become Popular?
The idea of garden offices has always been popular, but in recent years, more and more people have turned their garden space into a dedicated workspace.
One of the main reasons for this is the change in work requirements since the pandemic.
Now more than ever, people work from home at least once or twice a week, if not full-time. As a result, many people have decided to ditch the spare room and utilize the benefits garden rooms can offer.
The Benefits of Having Your Own Garden Office
A designated office space
For starters, a garden office offers a specific location to dedicate to your work.
Say goodbye to stuffing yourself in the corner of a bedroom or leaning over the kitchen table, and say hello to a space entirely dedicated to your career.
Having a place where you can focus on your work will undoubtedly increase your productivity and help you progress through your chosen career.
Sometimes it can be hard to focus with so many distractions at home or working from uncomfortable dining or kitchen chairs.
Instead, wheel your office chair into your very own garden office.
Improved mental health
Secondly, having a garden office will help improve your mental health.
Finding a peaceful environment where you can focus your thoughts is essential for all of us and the key to maintaining better mental health.
When you struggle to separate work and home life due to working from your main house, it can be hard to find time to think and process things.
A separate office away from the main building offers a place to stop and think and help keep your mental well-being in check.
A better home life
In a fast-paced modern society, finding a decent work-life balance can be tough, especially when you work from home.
Home working makes it very hard to switch off at the end of a working day and spend quality time with your friends and family.
However, with a back garden office, you can simply leave your work in the office and mentally switch off as you enter the back door.
Less clutter
Another of the many benefits that come from having a garden office is the additional space they provide. Having more space in your garden office for your work-related things will free up enough space in your house so that it feels less messy and cluttered.
A clean and tidy home is another excellent way to improve your mental health.
Add value to your property
Another benefit to purchasing a garden office is that it can increase your home's value.
If you purchase a high-quality garden office, like the ones on offer at SummerHouse24, and choose to leave it behind when you move, it is sure to add value to your listing for the right customer.
A tiny daily commute
Finally, having a garden office gives you a dedicated space for your work without the commute.
Nothing is more frustrating than sitting in traffic on a morning or working from somewhere, like the kitchen table.
Choosing a garden office removes both of these issues and makes an excellent choice for anyone who wants to get the most out of their working day.
What to Consider for Your Home Office Space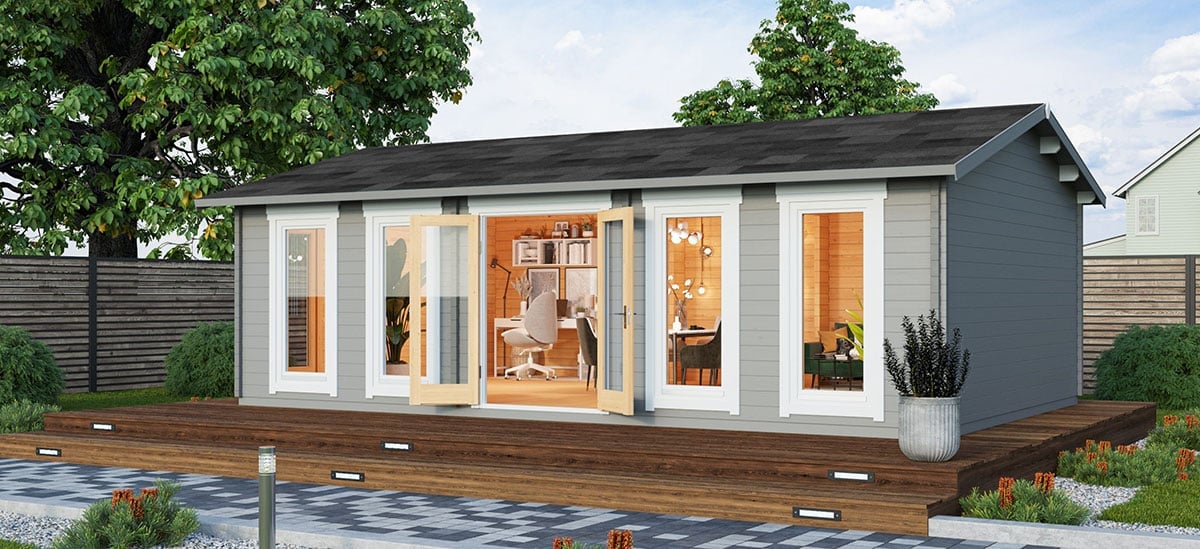 Natural light
When planning where to place your garden office, natural light should play a key role in the decision.
One of the benefits of a garden office is that you feel closer to nature; to achieve this, you need to ensure your garden room is getting plenty of natural light.
Identify where the sun rises and sets in your garden, and try to place your home office in a location that maximizes this exposure.
Office interior
Once you have identified where to put your garden office, it's time to think about what to put in it!
Other than your office chair and necessary work equipment, think about how you want to decorate the space.
Will you use the space for other purposes when you aren't working? You may consider investing in a living room sofa or other comfortable seating.
Perhaps you plan on using your office as a games room on the weekend? Whatever the case, think carefully about what you want your home office to look like before purchasing.
Power
Alongside interior design, you also need to think about how to get power to your garden office. If you need regular electricity, you will need to factor this into your budget and the location of your summer house.
Fortunately, linking your garden office up to the electricity of your main house is relatively simple. Drop us a message, and we will happily discuss it in more detail.
Heating
Finally, you need to consider how you plan to heat your garden office. If you opt for a Summer House 24 garden office, you will benefit from the double-glazed windows and doors and 44mm wall thickness.
However, other brands do not offer the same quality of garden office, meaning you need to spend more money keeping the property warm in winter and cool in the summer.
Final Thoughts on Building a Garden Office
Now you should see why so many people decide to get a garden office! It offers a secluded area for you to dedicate to your work, and the commute time is next to nothing!
A garden office can fit perfectly into your life all year round, with proper insulation and heating, and will help you get your work-life balance back on track.
Get in touch with us to learn more about finding the perfect garden office for you today!
Frequently Asked Questions about Garden Office Buildings
Do you need planning permission for a new garden office?
Whether or not you need planning permission for a garden office depends on your circumstances, location, garden size, and choice of summer house. We recommend you check the local guidelines to ensure you do not break any laws.
Does a garden room add value to your property?
A garden room can undoubtedly add to your property value, so long as you opt for a high-quality one, such as the ones on offer at Summer House 24.
What benefits does a garden office pod have?
There are several benefits to remote working from a garden office pod:
A designated office space

Improved mental health

A better home life

Less clutter

Add value to your property

A tiny daily commute
Want to discuss over phone. Let us call back to you
If you need any additional info regarding any product, please fill in the below form and we will get back to you, usually the same or next working day.
Have any questions regarding some product?
If you need any additional info regarding any product, please send us your questions.