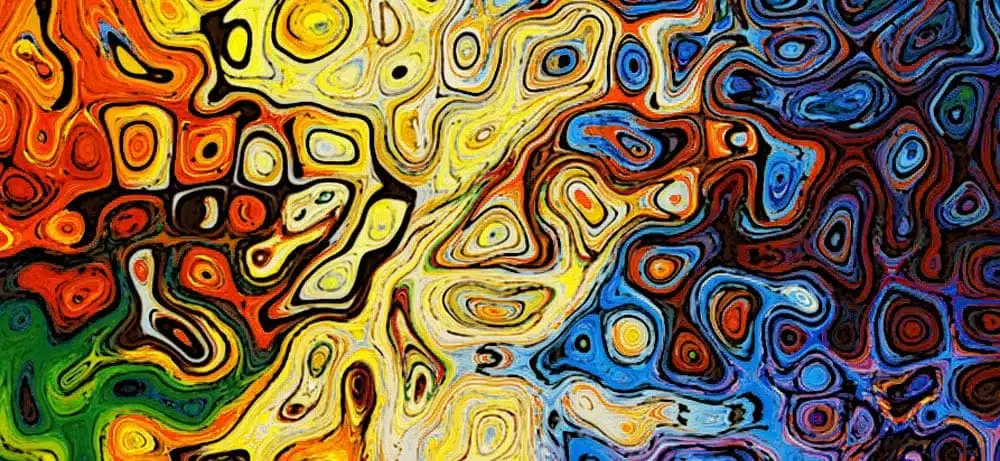 Having a backyard in this day and age is a pretty huge thing. Most of us live in bustling cities that are slowly but surely getting engulfed by concrete buildings. Therefore, a backyard or a garden, as small as they might be, are often considered to be a blessing. If you're also lucky enough to have a summerhouse, you are now the envy of all your friends!
Therefore, celebrating your green oasis along with its summerhouse is always the best option. Some people like to grow traditional garden flowers, such as peonies, English roses, and honeysuckle. Others want to get closer to nature and grow their own vegetables and herbs.
While all that is perfectly fine, we have a more interesting idea for you. What about converting your garden and summerhouse into a little international corner that can satisfy your wanderlust? Are you curious to know how that would work? We have some options!
A Mediterranean garden from Italy
Of course we'll start with Italy because who wouldn't want to spend as much time as possible there? To be more specific, in the south of Italy, where the weather is always mild and the food is perfect. There are a few simple ways, design wise, in which you can get your backyard to look like a corner of the Mediterranean.
Start by using the correct colors when painting your fences and the walls of your summerhouse. If you're going for a Tuscany vibe, then you will need to use gold, terracotta red, bright yellow, and a little blue here and there.
Replace your garden furniture with wooden pieces and place oversized ceramic urns here and there. You can fill them with soil and plant flowers inside or simply leave them as they are.
You can also try to grow decorational olive or lemon trees. Although we have to warn you they don't thrive in the capricious, rainy climate of England. Therefore, they might do better as house plants, inside the summerhouse itself.
A patio from Spain
Let's stay in the Mediterranen region a little longer with a short visit to Spain. Here, patio actually means garden or courtyard. But you will have to use very specific design ideas to give it that authentic Spanish vibe that will make you feel like you're on holiday every time you step out into the garden.
For example, the color palette absolutely must be made up of earthy tones. This means browns and muted brick reds that look like they've been baking in the Spanish sun for too long. Don't forget about tiles. Spaniards are crazy about them. You can install a walkway made of tiles all the way to your summerhouse.
A lavender garden from France
Who doesn't love lavender? Simply smelling it is enough to transport you to the sunny, endless fields of France where lavender thrives. But you know what, lavender is actually a very enduring plant that you can grow easily enough in your backyard as well. Lavender can survive harsh winters with their low temperatures as well as sweltering summers.
This is what makes it perfect as a summerhouse and garden decor idea. And here's a tip. To make your little corner even more French, you can lace your lavender rows with rosemary, as well as sage. They are much loved in France and will become your favorite herbs for cooking in no time!
Succulents from Mexico
If it's the Southern American continent that you love, all you need to do is plant your entire garden with a plethora of succulents. Of course, you could try to spike things up with a few cacti, but you might not be so successful depending on the climate where you live. Therefore, we suggest you keep cacti inside the summerhouse, as house plants.
A perfect example of the succulents you can grow is the agave. You can see it everywhere in Mexico but it's also sturdy enough to be grown in your own backyard. Complete your Southern design with clay pots, ethnic art, as well as wooden pieces which should be constructed out of alder or pine.
Oriental vibes from Morocco
Let's stay in the South, but the oriental part of the world this time. We're talking about the beautiful country of Morocco and the outstanding design options it can offer for your garden and summerhouse. We guarantee that if you choose this idea, your friends and family will never want to leave!
There's just something about the exotic beauty of the Middle East which beckons and is so hard to let go. You will need Maroccan lanterns hung everywhere, of course, as well as multi-colored poufs.
The idea here is to get your backyard to look like a souk. Which is an oriental bazaar or marketplace but one where you can relax with your friends and have dinner. A white pergola will also add a touch of Middle Eastern dreams to your garden. Plus, it will keep away the rain!
Ocean beauty from the Caribbean
There was no way we could have ended this list of design ideas for your garden and summerhouse without an ocean concept. And not just any destination, but the lovely Caribbean!
What you will need for this one are some clear cut symbols that will have you thinking of the sea straight away. We're talking about anchors, lighthouse decorations here and there, and, evidently, sea shells. You can also decorate with actual sand if you can get enough of it.
Tip – taking sand from most beaches is illegal. If you want to use sand as a decoration you will have to buy it!
Or, if you want and your budget allows it, install a Tiki bar in your summerhouse. In this way, your parties will never be forgotten!
What about you?
Is your favorite city or corner of the world on this list of summerhouse decor ideas? If not, write to us in the comment section down below and let us know where you would like your staycation to happen this season!