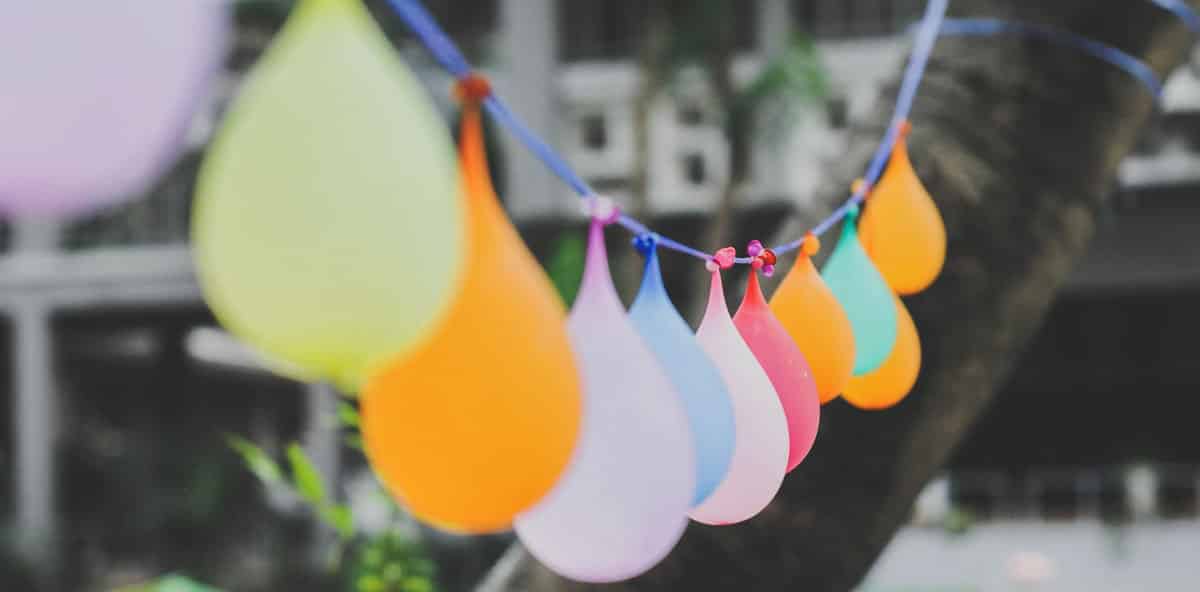 Throwing a party inside your house can be difficult as you might not have enough space, you'll have to do a lot of cleaning, and you might even end up with damaged furniture. But, you can always move the party outside, especially if the weather is nice. Garden parties are awesome, and they are even better if you have a BBQ summer house.
Whether you want to organize a cocktail party, birthday party for your kid, a neighborhood gathering, or a barbecue without worrying about the weather, a summer house is the perfect solution. Spending time with your friends and family is what matters most, so why not focus on organizing some amazing events at your place this summer?
The benefits of having parties in your summer house
There are many benefits to having a party in your garden house. For instance, garden houses provide a lot of privacy, so you won't have to worry about being watched or about being too loud and disturbing your neighbors. If the guests are enjoying the party and don't feel like going home after midnight, you can close the summer house windows and doors and keep on having fun inside. You get to decide how long the party lasts and you can enjoy music a bit louder than you would outdoors. Another great advantage of organizing parties in your summer house is having a refrigerator nearby. We all know how annoying it is always going to the kitchen when a guest wants another cold beer. If you have a fridge in the summer house, the guests can help themselves and you'll get to enjoy yourself more.
Rain is another reason why people avoid having parties outdoors. There are so many warm summer days that look as if it might start to rain at any moment, but then it never does. If you have a cozy and nicely-decorated summer house, you won't have to cancel the event just because there are a few scary clouds in the sky. Our modern summer house Hansa Lounge XL has a beautiful veranda where you and your guests can wait out a summer rain or avoid the mid-day sun.
So, now that we've convinced you to throw a party in your summer house, we should also share some tips and tricks to make your parties stand out. Before you start sending out the invites, you need to ensure that you have three essential details figured out – FOOD, DRINK, and DECORATIONS. You should also think of a few ways to keep your family, friends, neighbors, or coworkers entertained based on their preferences. For instance, your coworkers might enjoy a karaoke machine, while your friends might prefer to play board games like Activity or Twister. If, on the other hand, you have to entertain a lot of children, think of ways to keep them busy such as a balloon pit, a scavenger hunt, face painting, etc.
Choosing the food for your summer house party
As mentioned above, food is very important. A great party will always have delicious food. Take some time to think of different options based on what your guests might like to eat and make sure you start preparing the food or order it in advance, so you won't have to spend time in the kitchen during the party. If you're already using your summer house as a kitchen, that's even better. People love to start interesting conversations in the kitchen and serving food will be so much easier.
People often forget that the guests appreciate it when the hosts are enjoying themselves as well. Another important detail when it comes to summer house party food is making sure that you avoid allergens like mushrooms, nuts, seafood, especially if you suspect that some of the guests might have allergies. Different options will make more people happy, so if you decide to order Pizza, make sure you order several different types. If you don't want to serve pizza, you can go with tacos, pasta, BBQ, sandwiches, bruschetta, burgers, or salty cupcakes.
If you are throwing a birthday party in your garden house, you'll probably have to make a cake or order one from a bakery. When choosing a bakery, make sure you ask around. Word of mouth is probably the most trusted way of choosing one if you want to avoid paying too much and if you want the cake to be delicious. Some of the most popular types of cakes are chocolate and marshmallow cake, cherry and almond cake, chocolate truffle cake, red velvet cake, etc.
Choosing the drinks for your summer house party
When it comes to social events, drinks are just as important as food, and in certain cases, they can be even more so. If you've decided what type of party you are going to organize in your cozy summer house, then choosing the beverages won't be very difficult. Whether you're having a barbecue, a small get together, a birthday party, or a family gathering, you should always have cold beers in the fridge. Consider having two different types of beer such as light and dark. If your guests are beer fans, serving craft beers from a local brewery would be an excellent touch.
Another beverage that you should always serve at parties is wine. Again, having two different types of wine at hand is recommended. Serving a Sauvignon Blanc and a Pinot Noir is a safe bet if you are not a wine connoisseur. Other alcoholic beverages that people love drinking at garden parties are gin and tonic, vodka soda, and scotch. Make sure you don't forget about non-alcoholic beverages like lemonade, juice, and coffee. They are just as important, especially if your guests bring their kids with them.
How to decorate your summer house for parties?
Party decorations go hand in hand with party themes. If you are organizing a birthday party for your toddler, give them a few different options to choose from like a Frozen-themed party, a Pirate-themed one, or a Paw Patrol one. Or simply choose one that is comfortable for you and you know your kid will enjoy it. After you've chosen a theme, you can start making or buying appropriate decorations. Garlands are a great choice when it comes to summer house decorations. They are cheap and they look amazing. You can make them yourself or you can buy some from your local supermarket. You can also add some paper flowers, confetti, balloons, colorful pillows, and matching table cloths and napkins.
If you are throwing a party with adult guests, you can create a nice ambiance with candles, hanging lights, and choose elegant colors like white, gold, and silver for your table decorations. If your summer house is freshly-painted and well-taken care of, it's even better. Your party will look amazing and your guests will take a lot of Instagram pictures. You don't have to spend a lot of money on decorations, there are many cheap ways to decorate your summer house that will look quite spectacular.
Organizing an awesome party at your summer house is a great idea! After choosing the food, the beverages, and the decorations, all that's left to do is enjoying the presence of your friends and family and having a great time and taking lots of pictures.