There's nothing more enjoyable than decorating your garden shed and making it 'your own'. If you are the lucky owner of a 6×4 garden shed, you already know how versatile these wooden structures are. They can be used as home offices, guest rooms, hobby rooms, granny annexes, man caves, garden bars, home cinemas – the possibilities are endless. But, choosing a style for your shed can be quite a challenge, but if you love the industrial style, you're in luck. When it comes to decorating contemporary garden sheds, industrial style is an affordable, attractive, and easy-to-achieve look.
Throughout this article, we'll talk about the industrial style, colors, furnishings, and more. Whether you want to convert your 6×4 shed into a home office, or an entertaining area, we'll make it easier for you to create an environment that meets your needs and that mesmerizes your guests.
Read on to find out how to bring industrial style to your 6×4 shed!
What Is Industrial Style?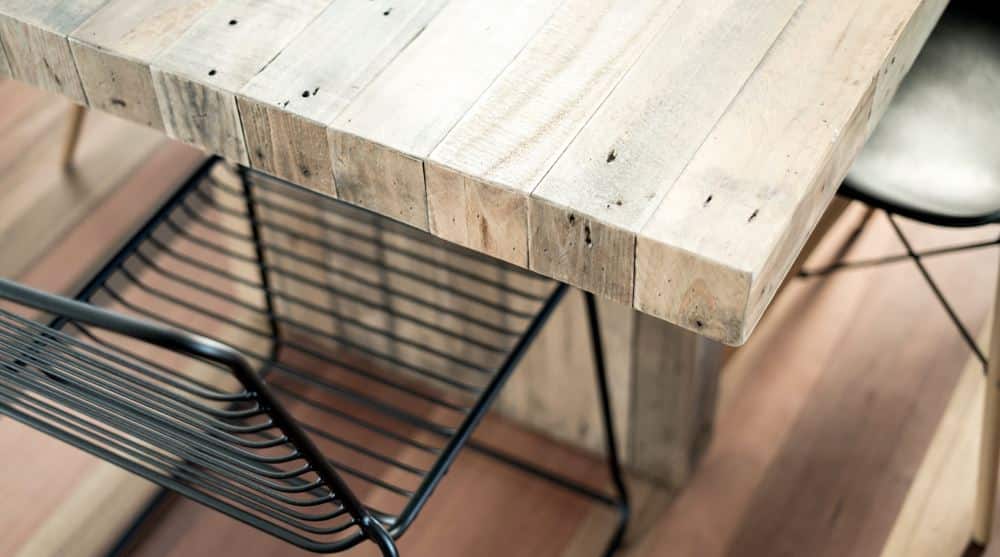 Industrial style is a very interior design trend that reminds us of the typical architecture of old ships and industrial buildings of the past century. Once abandoned by business owners, these spaces were often used as housing for immigrants and artists who couldn't afford a more comfortable and traditional home. Nowadays, industrial style consists of combining the old-world charm with sleek modernity while emphasizing contrasts and playing with materials and textures.
In general, industrial style means spacious lofts, huge black metal windows, exposed bricks, and raw wood furniture. You're probably wondering how to bring this style to your 6×4 garden shed. Don't worry! It's not as difficult as it might seem.
Why Is Industrial Style a Great Choice for Garden Sheds?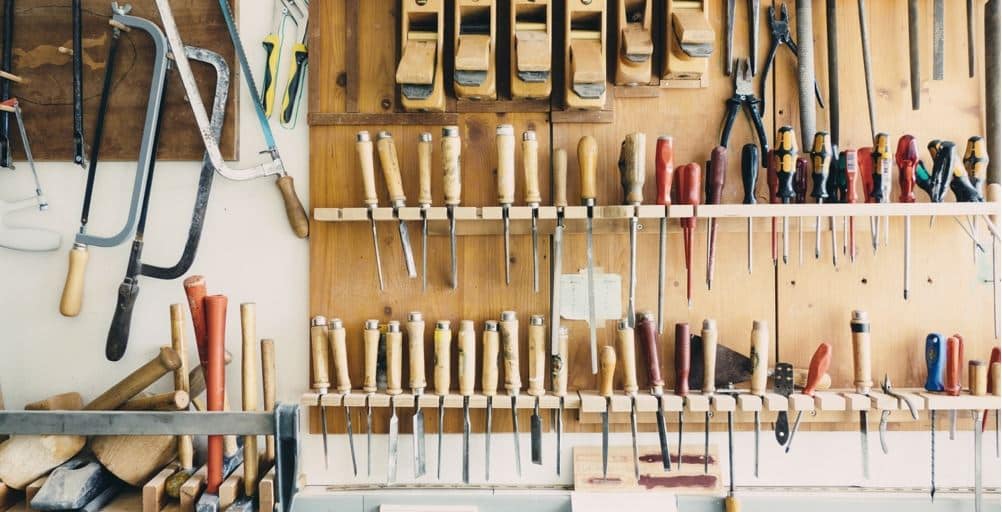 This interior design trend is very flexible and luckily for us, garden shed owners, it is all about using natural materials and neutral hues. Our garden cabins are made of massive-wood, so creating an industrial-chic space will be quite easy. You won't have to worry about hiding the wooden walls, but you can install a faux brick wall.
Another compelling reason to choose the industrial style for your garden shed is the fact that you can build the furniture yourself if you like DIY projects. You can find plenty of tutorials online that will teach you how to build massive-wood furniture or how to make concrete decorations.
Our sheds are made of slow-grown Nordic spruce, grown in sustainably managed forests. Being eco-friendly is very important to us, and we hope it is just as important for our clients. The industrial style encourages using salvaged and recycled materials, and materials that are natural and, thus, biodegradable. So, if you want to create a nice-looking space while also being environmentally friendly, industrial style is the way to go.
Furthermore, if you plan on using your garden shed as a man cave/hobby room/tool shed, you'll achieve this style without even trying, so why not go all in.
Industrial Style Decoration Tips
Choose a garden shed that has large windows.
Use materials such as steel, aluminum, stone, copper, cement, brick, and wood.
Avoid plush fabrics.
Opt for neutral palettes such as white, gray, black, and brown.
Don't be afraid to mix industrial elements with vintage or retro elements.
You can successfully combine Nordic style with industrial, to make your shed cozier.
Choose industrial-style furniture and combine it with metal structures and large abstract wall art in vibrant colors.
Invest in on-theme lighting objects. You can find many industrial-style pendants and lamps that will complement the interior décor.
If your garden shed is equipped with a bathroom or with a kitchen, you're in luck, because exposed piping is a key feature of industrial décor.
Scour local antique shops and yard sales for second-hand furniture and other interesting objects.
Build furniture out of old wooden floors and other distressed materials.
Industrial style is all about being eco-friendly, so instead of buying new industrial furniture, why not build your own or find other 'green' alternatives.
Create mixed spaces that have more than one purpose such as an artist space/bar, man cave/home cinema, hobby room/tool shed. The tools and the metal shelves don't just make organizing your garden shed very easy but they also add to the whole industrial vibe of the space.
Don't forget to add a comfortable sofa, preferably made of leather and wood, and a massive-wood coffee table.
You can use an old bicycle, or bicycle parts as wall art.
As you already know, garden sheds are versatile structures that can have many creative uses, and 6×4 sheds make no exception. Being stylish and spacious, our sheds are also equipped with double-glazed windows and doors, strengthening metal rods, and metal storm braces. This means that besides being well-designed and attractive, they are also extremely durable and stable.
Bringing industrial style to a garden shed is not a difficult task. Unpretentious, modern, and affordable, the industrial style is perfect for garden bars, man caves, hobby rooms, and even for home offices, so its popularity is not surprising!
If you don't already own a 6×4 shed, we recommend our most popular 6×4 sheds: Garden Room Barcelona or the Wooden Lodge with Bathroom Sweden. Our modern garden pods and sheds can be equipped with insulation. So don't forget to opt for the insulation kits right from the start if you want to use your garden shed year-round. Furthermore, all of our sheds can be easily assembled in a couple of days by two adults with experience. Or you can opt to have your cabin installed by our specialists, and you'll be able to enjoy it in less than a day.
If you have any additional questions about our products, do not hesitate to give us a call at 020 3807 036.