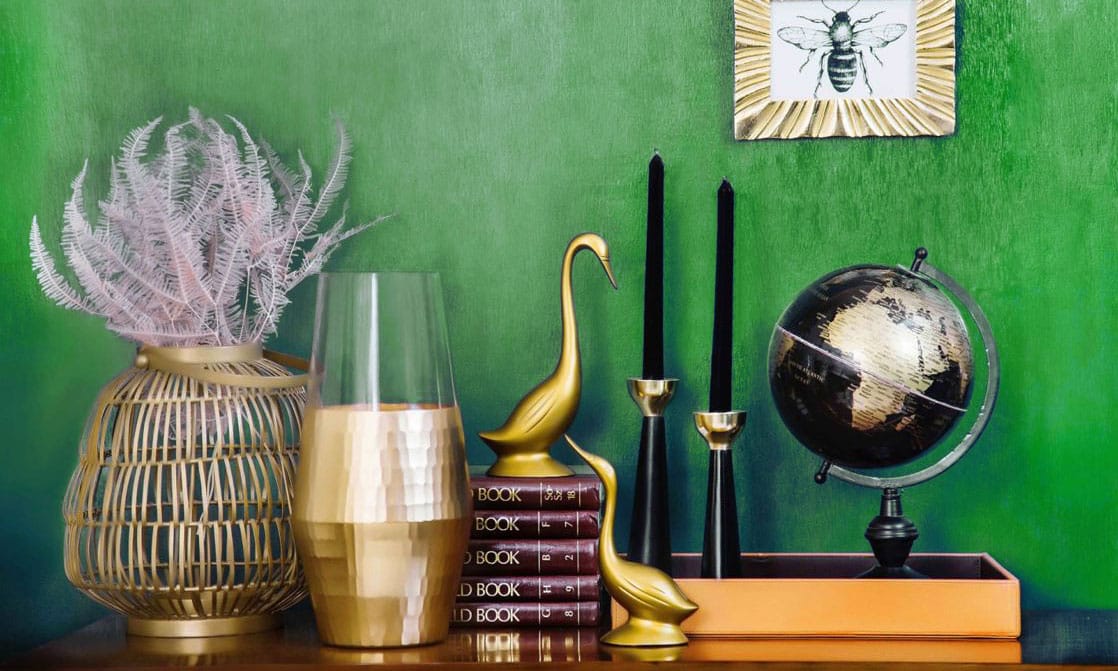 Do you need a quiet place to work, a private space where you can relax and enjoy your hobbies, a gardening hub, or a guest house? Then you should consider investing in one of our multi-purpose garden buildings. Made entirely out of wood, more specifically of slow-grown Nordic spruce, our summer houses are modern, practical, and easy to assemble. And the best part is that depending on what function you have in mind for them, you can decorate them however you want. Whether it's vintage chic or modern, the possibilities are endless.
But, if you want to be on-trend, take a look at the following design themes:
1. Pretty in Pink
When you think of pink rooms you probably think of your teenage years and of what pop singers used to wear in the 90s. But surprisingly enough, pink is a very popular color that interior designers love to use in 2020. So, if you secretly wanted a hobby room with pink walls or a romantic garden retreat this is the perfect trend to follow.
There are, however, a few important rules that need to be taken into consideration before choosing the wall paint and before ordering the furniture and the accessories. First of all, the shades that remind you of Barbie dolls should be avoided. Look for rosy, muted, and blush-toned pinks and opt for matte instead of shiny and combine them with white, grey, beige, and even black.
2. The Maximalist
Scandinavian minimalism has dominated the world of interior design for quite a while, so interior designers are now looking for something new and exciting. All signs point towards the opposite approach, which is a maximalist and flamboyant décor. We are talking bold colors, a lot of different patterns, textures, and eclectic furniture.
Getting the right maximalist look is quite tricky, but with a little imagination, you can turn your summer house into a very interesting and fun place to be. You don't need to spend a fortune; you just need to find a few bright and shiny pieces of furniture. You can add anything from animal print and golden textiles to luxurious plants. If you are feeling particularly brave, you can paint the walls in contrasting tones and bold patterns or choose a vintage wallpaper. With maximalism, anything goes. A maximalist summer house will make a perfect room for dining with your friends, celebrating birthdays, accommodating guests, and even renting it as an Airbnb to young couples looking to spend the night in a cool place. This style works best with large log cabins.
3. Terrazzo
Terrazzo is an interior design trend that was extremely popular in the 70s, avoided in the 90s, and brought back to life in 2020. Consisting of a mixture of marble, pebbles, and cement, terrazzo comes in a great variety of designs and has many purposes. The combinations of colors, textures, and materials will surprise you. The greatest thing about this material is that it's extremely low-maintenance and easy to maintain. It is cheaper than marble and it looks amazing. If adding terrazzo flooring or wallpaper is too much of an effort, you can also find it in all kinds of furniture and accessories from terrazzo tables and chairs, to shelves, benches, lamps, and even textile patterns.
Interior design specialists encourage us to choose this style for our homes and the garden house is the best place to start. Trying this theme in your summer house is a perfect idea especially if you are not ready to redecorate your home just yet. Terrazzo is a great option if you use your summer house as a secondary kitchen, a gardening hub, studio, or as a dining area.
4. Dark Scandinavian
As mentioned above, Scandinavian designs have been around for a long time, and for a good reason. It's hard not to fall in love with Nordic interiors and Hygge, so for 2020 designers suggest a darker version of this beloved style. Dark Scandinavian is a moodier take on the famous Scandi-style. It uses the same concepts and textures, but with a more gothic vibe. The main features of dark-scandi are the minimalistic décor, the functional shapes, and the dark colors.
To achieve this style, you have to paint the walls and ceiling of your garden cabin in different shades of grey or other dark colors and choose dark-colored textile elements (carpets, sheets, pillows, etc.) It is important to choose the main color and to base the whole interior design around it. The great news is that the central element for dark Scandinavian interiors is the wood, and you have plenty of it in a garden house.
This style is perfect if want to use your garden house all year round and want to enjoy the seasonal cinnamon bun in front of the fireplace. Some people believe that log cabins are incomplete without a fireplace, and we couldn't agree more. If you are looking for a theme that combines coziness, comfort, functionality, and minimalism, we recommend dark Scandinavian. You should also consider this design theme if you use your summer house as a sauna cabin or a garden spa.
5. Retro 70s
Rusty red, mustard yellow, and orange are much more popular color choices than the regular neutral shades. Combined with luxurious house plants, leopards prints, golden details, terrazzo, and fringing, these interior design accents take us back to the funky 70s. The best thing about the 70s interior design trend is that it can be easily adapted to your preferences and function of your garden cabin.
If you want to tone the warm shades down, you can always add some cooler shades like Pidgeon blue and leafy green. And don't forget about the bold patterns and geometric shapes. You can liven up the room by adding bold furniture and accessories like patterned pillows and throw covers. Oval tables were also a thing in the 70s, so, if you want to invite friends over for coffee in your garden house, you should have one.
This retro feel is perfect for summer houses, especially when combined with boho-chic and mid-century modern furniture. If you are on the lookout for a unique and funky design for your home office, you should consider vintage 70s. Colorful geometric wallpaper will surely lift your spirits and make you more productive.