Having a garden in this economy can be considered a bonus. Now, having a garden big enough for a retreat is practically a luxury and if you happen to have it, consider yourself blessed. A garden retreat is an enclosed space in your garden that you can use to relax or simply admire your own garden from indoors while also retaining a better view. Autumn is the perfect time to start working on your garden retreat, as there's nothing cozier than warming your palms on a hot mug of tea while listening to the sound of wind and rain, while you're inside. Now, garden retreat needs to be spacious enough to provide with enough comfort, but also cozy enough so you'll want to spend time there, especially when you need some time by yourself. If you're looking for ways to decorate your garden log cabin or a shed, here are some tips and ideas that will help you turn it into a gorgeous garden retreat:
Make it cozy and warm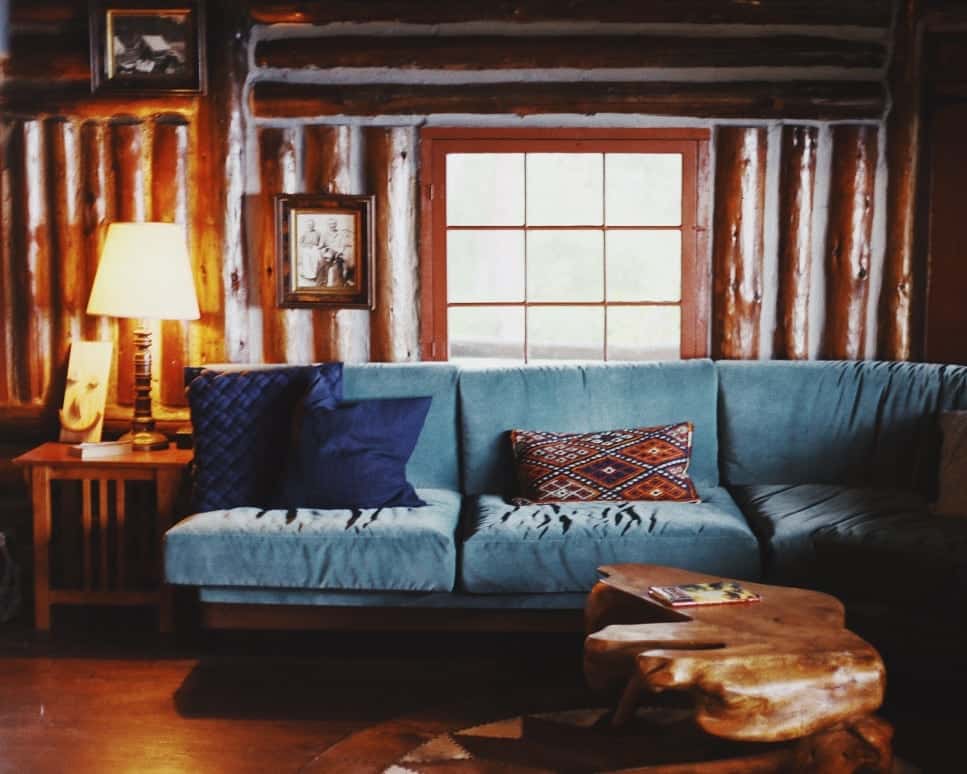 The whole autumn vibe is about wearing comfy UGG boots while enjoying pumpkin spice latte, so the first step towards transforming your garden retreat is to make it cozy and welcoming. So, focus on adding warm colors such as brown, dark red, mustard yellow and beige, as these are usually associated with autumn. If you want to have a retreat, then you need to make it feel cozy since its main goal is to provide you with comfort and some me-time whenever you wish to take a break and enjoy the autumn scenery.
Decide on a style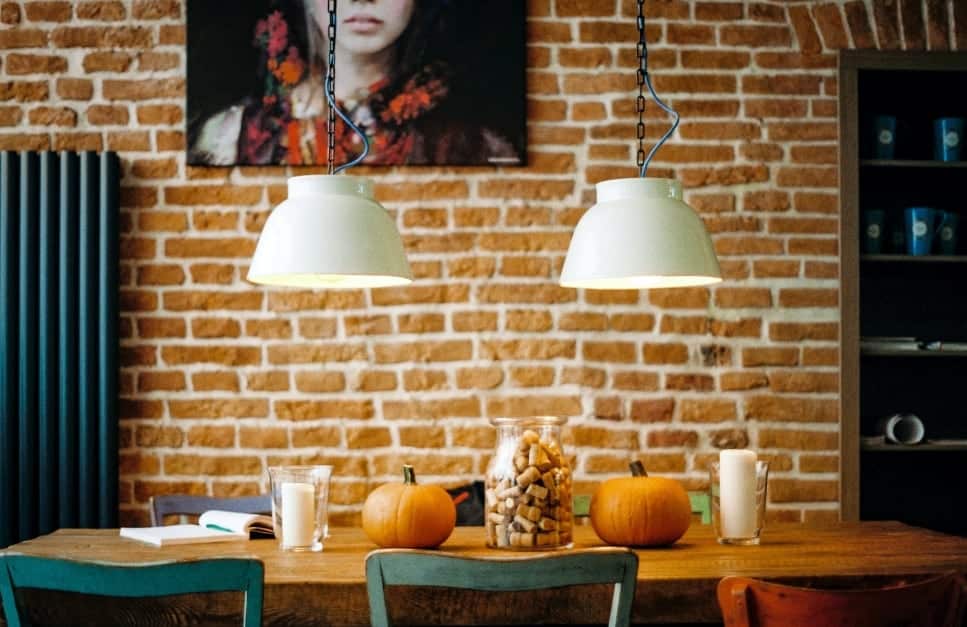 Autumn itself has a unique style revolving around warm colors and new beginnings but in order to make the best of your garden retreat, you need to decide on a decorating style first. Do you prefer minimalist interior decor? Or maybe you love having a lot of furniture and decor pieces around? Whatever the case, you need to remember that, once you transform your shed into a retreat, you can't use it as a storage place. So, if you prefer maximalist decor, it's still important to stick to certain rules and make sure that everything is carefully placed, so your retreat won't look like an overly-styled garden shed.
Furniture matters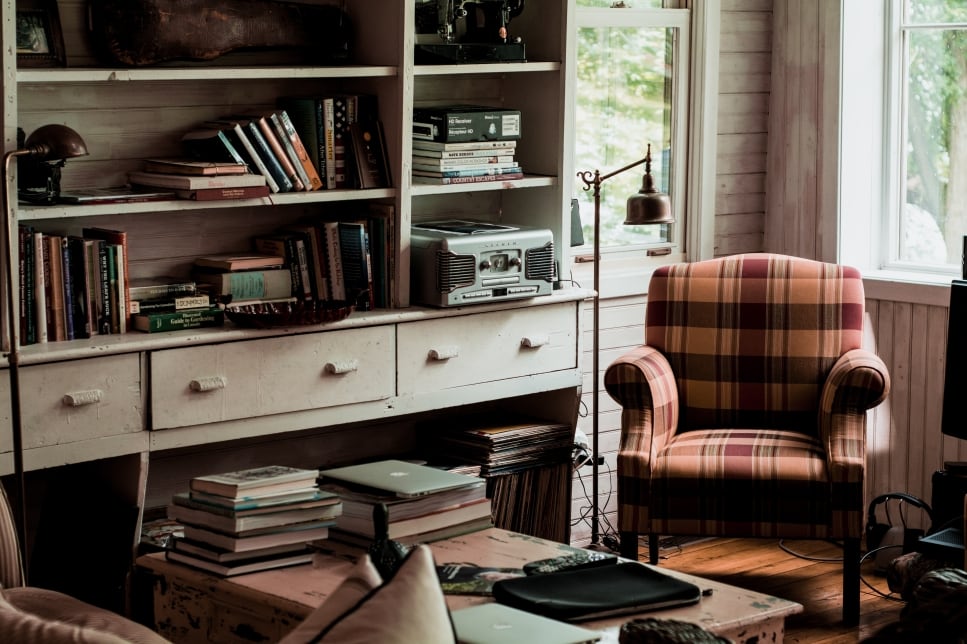 There's nothing more enticing about autumn, than the thought of sitting wrapped in a cozy blanket while reading a book or watching a movie. A garden retreat is a perfect place to enjoy some solitude but in order to make it work, you need to have comfortable and flexible couches that you could use to rest your feet after a long day of gardening or simply whenever you wish to lie down and relax. Besides sofas, you can consider getting an armchair, a coffee table and maybe a shelf or a chest of drawers.
Don't forget the details
Whether you have a garden log cabin, or something entirely different, you need to incorporate some fine decor details, if you want it to look elegant and homely at the same time. Therefore, it's important to focus on things such as rugs, lamps, and art as they're the sure ways to add some personality to your place. Details are crucial, but they also need to be carefully placed and arranged so your retreat will have the right look. Also, if you want to invite your friends for a cup of coffee, you need to make it spacious enough so everyone will feel at ease.
Opt for natural materials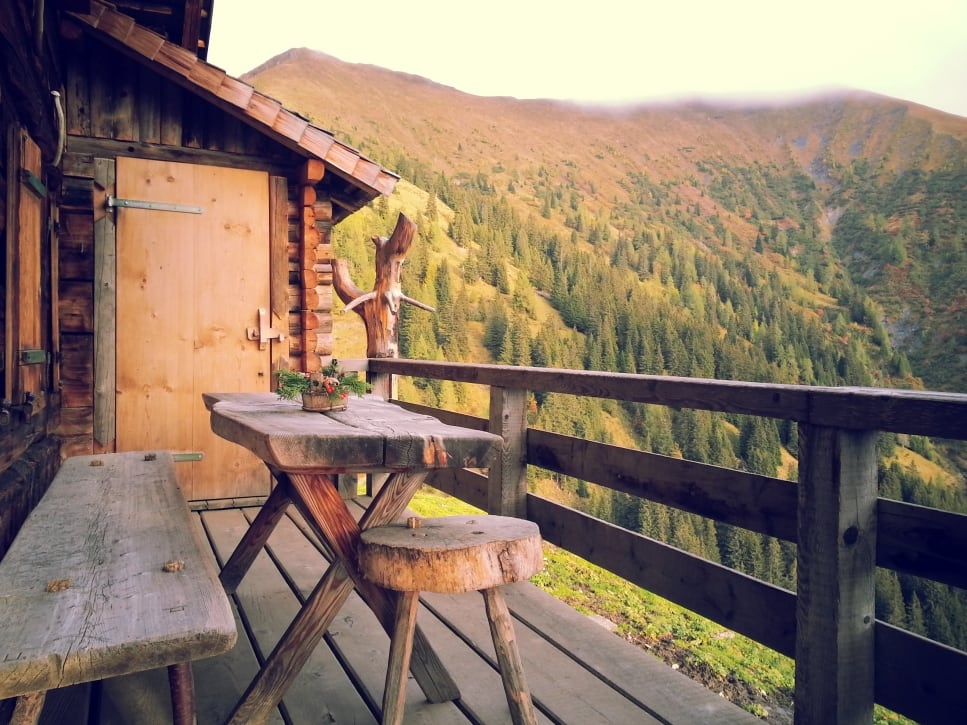 Garden retreats are all about nature, which is understandable, considering they're usually placed in the middle of the garden, a bit farther from the house. Therefore, when it comes to materials you should definitely opt for natural ones like hardwood and stone. These materials are sure to add charm to your place, regardless of the decor style you opt for. They work well with both minimalist and maximalist home decor, so whatever your stance on interior design, chances are you'll be fine if you opt for natural and durable materials.
Mix modern with vintage
Creating a true sanctuary out of your log cabin isn't an easy task, but it's definitely achievable. The best way to create a fine balance is to mix modern decor pieces with those that are a bit older. For example, matching a vintage armchair with a modern glass coffee table will create a unique contrast and make your space look very classy without making it seem sterile.
Creating your small personal oasis in your garden can be great for your mindset. You can use that place to relax, read, meditate or simply enjoy some time off. Just make sure to keep greenery near the place trimmed and neat, so your garden retreat will look well-kept and stylish.