SHOFFICES! Selected Garden Shed Office Designs & Backyard Pod Ideas
03.11.2021
With remote work and home office culture blooming, so does the demand for tranquil, functional and sturdy garden office quarters, also known by the trendy jargon of "Shoffices".
Explain What is a "Shoffice"?
It's uprising slang for:
"Shed" + "Office" = "Shoffice"
Shoffice stands for a previously underutilized garden shed converted with electricity installed, fully-furnished and gear-equipped for personal work or study.
We don't mean a dilapidated timber box neglected in the corner, but the productive architectural masterpiece and fortress that makes work a pleasure.
Call it your garden office pod, backyard art studio, the workshop shed, hobby pod, man cave or anything you like.
Advantages of Flat-pack Garden Office Shed Designs:
A quality prefab backyard hut to shoffice will:
Free up or save space from being occupied within your main home premises.
Make a beautiful backyard focal point.
Go easy on your budget.
Increase value of your property.
Rival extensions, conservatories or rentals (office & co-working).
Get you an extra hour or two of sleep when no longer obligated with reaching the office.
Offer a peace and quiet working spot.
So, get your backyard vibe ready for an office shed, as you found the right guide! Here SummerHouse24 shares a selection of our best ideas on:
shoffice types;
exterior features;
additional commodities;
and where to start.
We make garden shed office ideas come true.
Explore our rich modular inventory of cabins, rooms, offices, and garages in models and sizes to suit any garden or backyard spot. Add doors, windows, decor, interior personality, enhancements, and build the shoffice of your dreams!
Learn more about the amazing units at Summer House 24 and highlight models you like the most.
Now, to ideas and designs!
Restrictions, Limitations & Permits
While most backyard additions are free of legal approval or restrictions, some yard projects fall under the house extensions tag and must adhere to permitted development rights for householders. If yours is too big, you can at least try reclaiming tax if up for commercial use. Shoffice designs vary based on your location, specific project requirements, and the general purpose of use for the upcoming garden building.
Act too fast, and fines won't take long. Multiple laws and by-laws affect plans of erecting a backyard garden shed office.
General advice has a threshold of 15 m² and height up to no more than 2,50 m. Go for a flat roof and stay below the limit. This way your garden office will adhere to planning regulations allowing you to erect the sheds within 2 m of your boundary.
Log Cabins Under 2.5 m:
Browse More Ideas on Yard Log Cabin Under 2.5 m:
https://summerhouse24.co.uk/log-cabins-under-2-5m/
Other helpful reads before you start the shoffice:
Building Materials & Garden Shed Offices
You can't take just any raw material, but you could try building a brick garden office grounds-up yourself. Still, better take advantage of the smart, paint-finished, vertical tongue, and groove effect exterior cladding assemblage of wooden flat-pack sheds turned shoffices.
Either way, think of the effects of weather and durability.
What is the best paint and finish?
Can it withstand moisture, wind, and temperatures?
Is it prone to organic hazards?
The best outcome is an exceptionally durable contemporary 50-year life woodshed unbothered by outdoor weather conditions & moisture that will not rot, warp, nor surrender to fungal attack.
You can build an office shed out of many materials, note experts at Fantastic Handyman. Options range throughout plastics, metals, and even brick offices (terrible choice, though). Here are the guides we put together guides to help you customise your shoffice:
At Summer House 24 we value eco-friendly, water-based, high-quality finishes in any colour so that you can tailor to suit your chosen garden scheme and design!
Choose the Best Garden Spot
Balance your yard's landscape specifics and office shed goals. It's a good idea to design, so you have maximum natural light, yet nothing compromises integrity.
Landscape activities prior to erecting/assembling a garden office:
Stay away from trees as loose branches pose a risk to roofing and shingles.
Try to catch a spot with direct sunlight for as long as possible throughout the day.
Root out old rooting systems or secure buffer space, so they won't damage your garden shed down the road.
Keep septic systems far enough. By no means block or build on top.
Stay away from dumpster and junk disposal sites or pests will infest.
Balance natural sunlight for both your garden office and home building, so none blocks, obscures, or impedes the other.
Garden Office Shed Layout & Sizes
The best layout and size for your home depend on how spacey and robust you want it to be.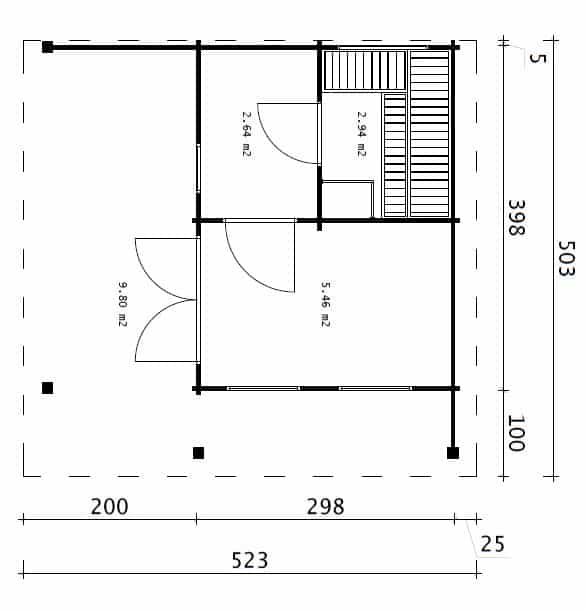 Based on square footage, we have:
Small/mini garden rooms;
Container studios;
Small garden offices;
Medium-sized office log cabins;
Large garden offices.
What foundation do you need?
Concrete & Cement Slabs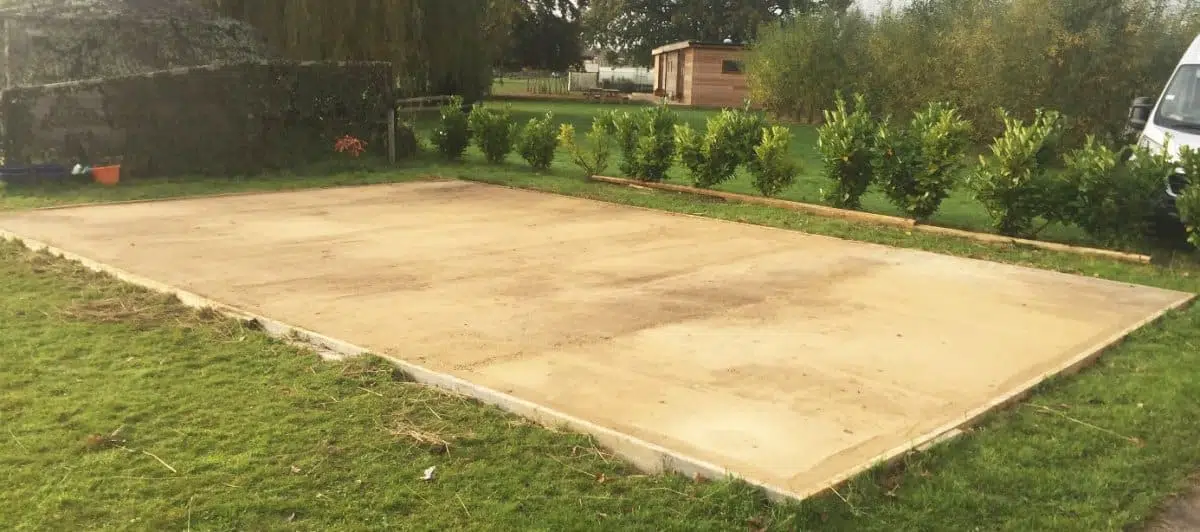 Plan concrete strips wisely.
Or maybe go with the lighter option:
Ribbed Wooden Foundations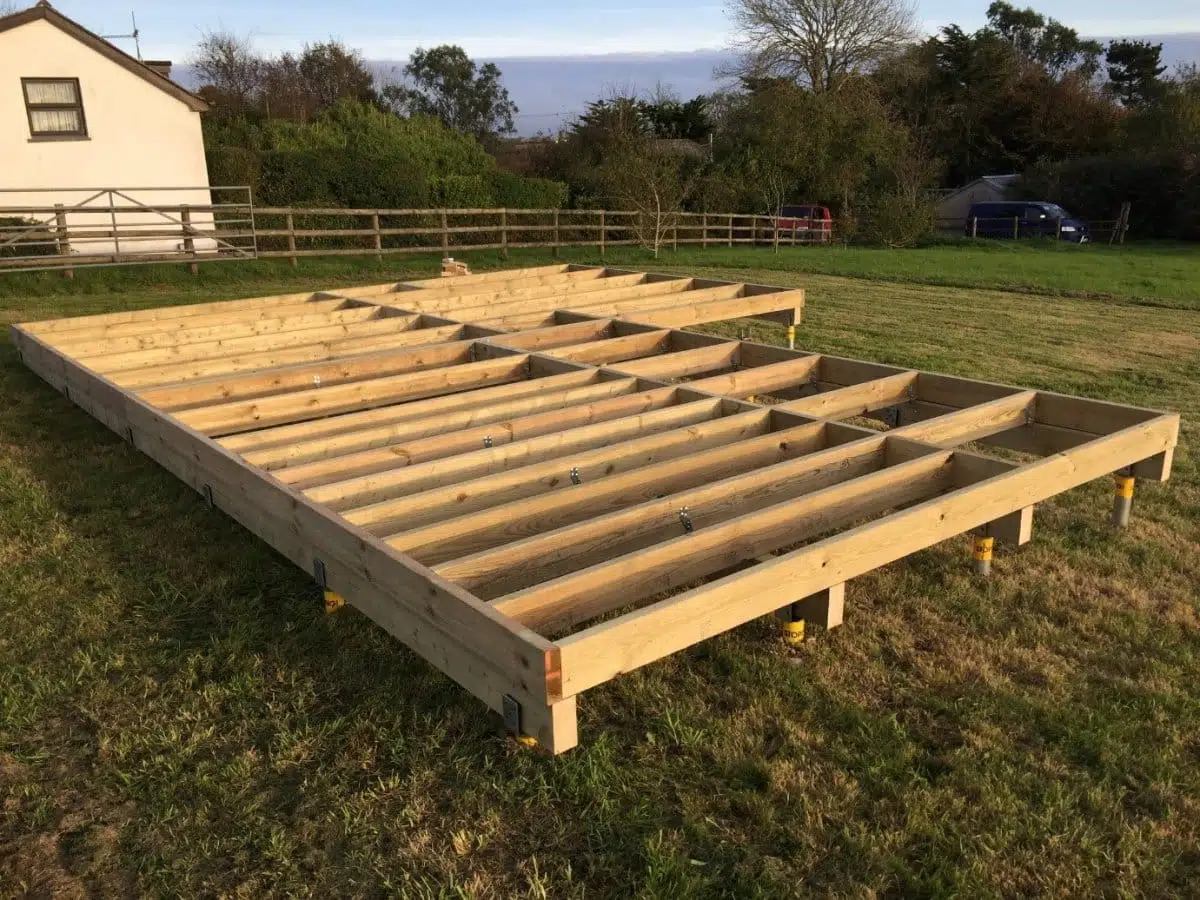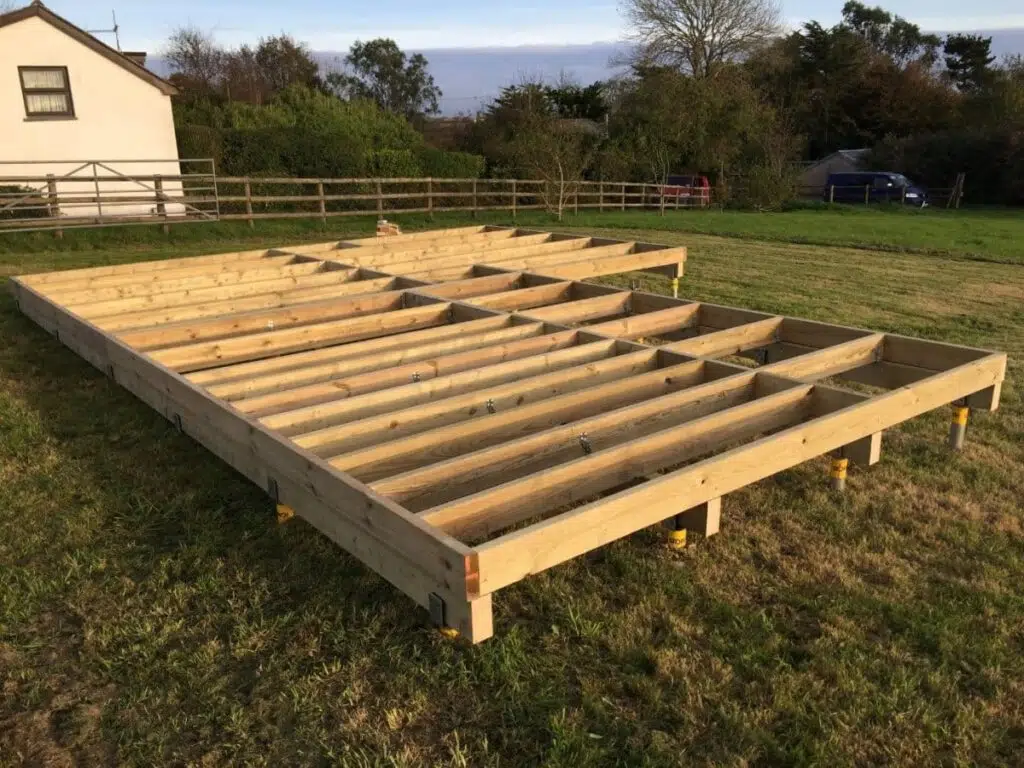 Before you make up your choice, you must explore are possible implications for both sides, comment construction experts C&A Surveyors. While some future building sites allow you to apprehend heavy buildings, others simply can't support the weight, thus putting your shed in danger of structural cracks over the course of time, experts note.
Helpful read:
Explore: Popular Base Types for Garden Buildings
Thickness of Walls
28 MM GARDEN BUILDINGS (check "Small Garden Rooms" below)

Helpful read:
What Is The Right Wall Thickness For Your Garden Building?
Small Garden Rooms Ideas
Simple and attractive office cabins with a dash of Nordic spruce.

Quick and easy to install.
Don't require a concrete foundation.
Budget-friendly. Browse more ideas at:
Small Garden Rooms by Summer House 24
https://summerhouse24.co.uk/small-garden-rooms/
Containers Studios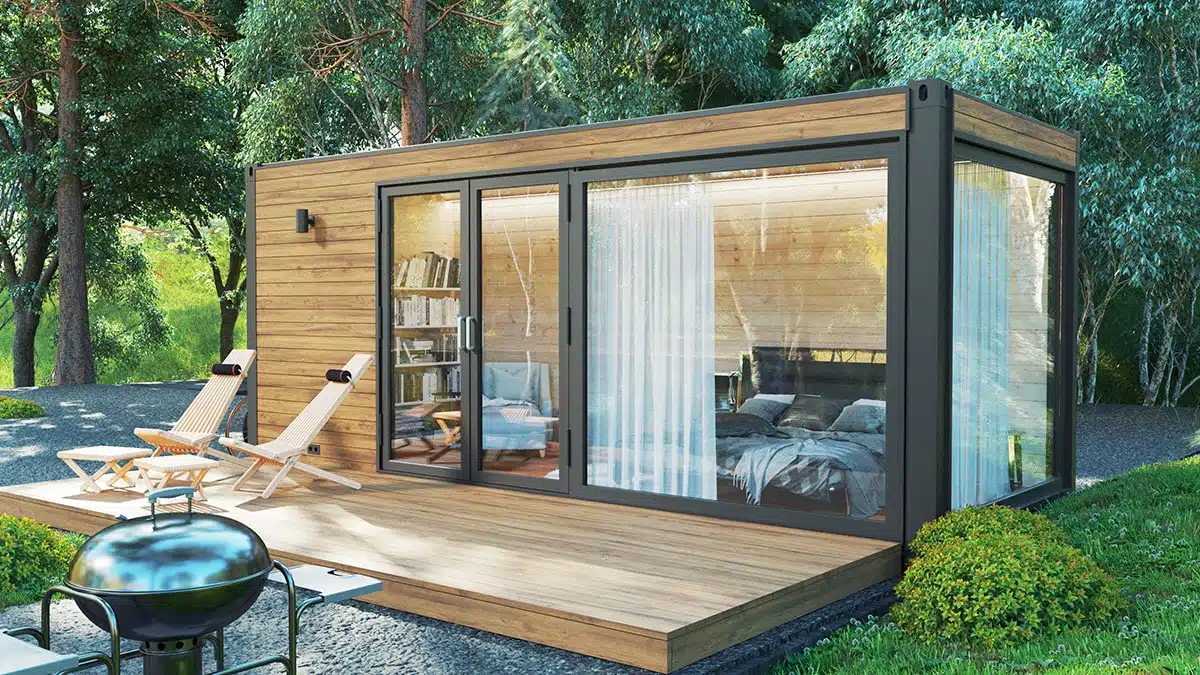 Beautiful clean lines and a Scandinavian look, this gorgeous garden office is one of the beauties we have in our container house inventory.
Ideas:
When space is scarce, the best practical idea is either a container or mini studio buildings, especially for the one-man office.
Fit your desk, seating, shelves, interior decor, a bit more room to spare, and viola! Just remember to plan room for increments, as that's often a factor.

The best thing is the flat roof that allows sedum additions on top of robust insulation, of course.
Small Garden Offices
A small wooden garden office of 9 m² is an easy one-day DIY installation for two people to assemble and erect.
Hook electricity, internet, heating, AC, necessary essentials in a shed office kit, and forget traffic jams, parking fees, everything.


Browse more ideas at:
Small Garden Offices by Summer House 24
https://summerhouse24.co.uk/small-garden-offices/
Next,
Medium-sized Office Log Cabins
In M-category we have the most popular 8 m²- 21 m² sizes. If you want a large garden office, with a spacious office room, this is your class.
Assembly takes two people anywhere between one and three days. DIY or hire help.
Do you want tall and wide windows, office-wide?
Or maybe less people looking in and a more discrete exposure?
Browse more ideas at:
Medium-sized Log cabin by Summer House 24:
https://summerhouse24.co.uk/medium-sized-log-cabins/
Next,
Large Garden Offices
If you want an office big enough to host a business meeting or a leisure area for friendly meetups, then make sure to explore our dozens of large and medium-sized models, just like this beauty:
Explore more ideas at:
Large Garden Offices by Summer House 24:
https://summerhouse24.co.uk/large-garden-offices/
Do you want to set up the foundation of a family or friend-ran company with a couple of desks? That's a great idea, too!
Benefit from fine wood and 5-year guarantees.
Building a large flat-pack office in the garden is always a fab idea.
Garden Cabins With A Bedroom & Office
If you want to have a garden shed ready for digital nomads, then having a bedroom is a must if you want to utilise it to the max and calculate rental cash flow.
Browse more ideas at:
Bedroom Garden Cabins by Summer House 24:
https://summerhouse24.co.uk/bedroom-cabins/
Contemporary Garden Offices
Bring style to a modern-looking garden office!
Panorama views;
French doors;
Sliding doors;
Verandas;
BBQ & cooking areas;
Read on for more in this guide!
All products are high-quality flat-pack units. Browse more ideas at:
Bedroom Garden Cabins by Summer House 24:
https://summerhouse24.co.uk/bedroom-cabins/
Backyard Offices & Additional Features
Saunas;
Verandas;
Terraces;
BBQ Huts;
Greenhouses;
Sun rooms;
WC Toilet;
Storage space;
Wall-hung containers;
Composting hacks;
And more!
Garden Offices & Saunas
Ranging in small, medium and large models, saunas are an invaluable addition to any garden shed.
Just make sure to clean sauna windows once in a while.
Browse ideas at:
Garden Sauna Cabins by Summer House 24:
https://summerhouse24.co.uk/garden-sauna-cabins/
Shoffices with Veranda
Make work in the garden even more enjoyable! Invite business partners, host meetings outdoors, have lunch breaks or spend a warm summer day working outside.
When we design, we always go for spacey verandas. Our verandahs are not tiny decorations. They are both big and useful.


Browse more ideas at:
Garden Office Verandas by Summer House 24:
https://summerhouse24.co.uk/garden-offices-veranda/
Garden Offices with Terrace
Terraces are made to make work enjoyable!
Browse more ideas at:
Garden House Terraces by Summer House 24:
https://summerhouse24.co.uk/summer-house-with-terrace/
Garden Office Pods with BBQ Hut Kitchen Areas
Having a dining area makes a garden office truly complete. Be it for your own snacks, company or business partner feasts, or dinner/lunch with the family, shoffices go hand in hand with cookery and dining areas.
Look at this beautiful idea and model: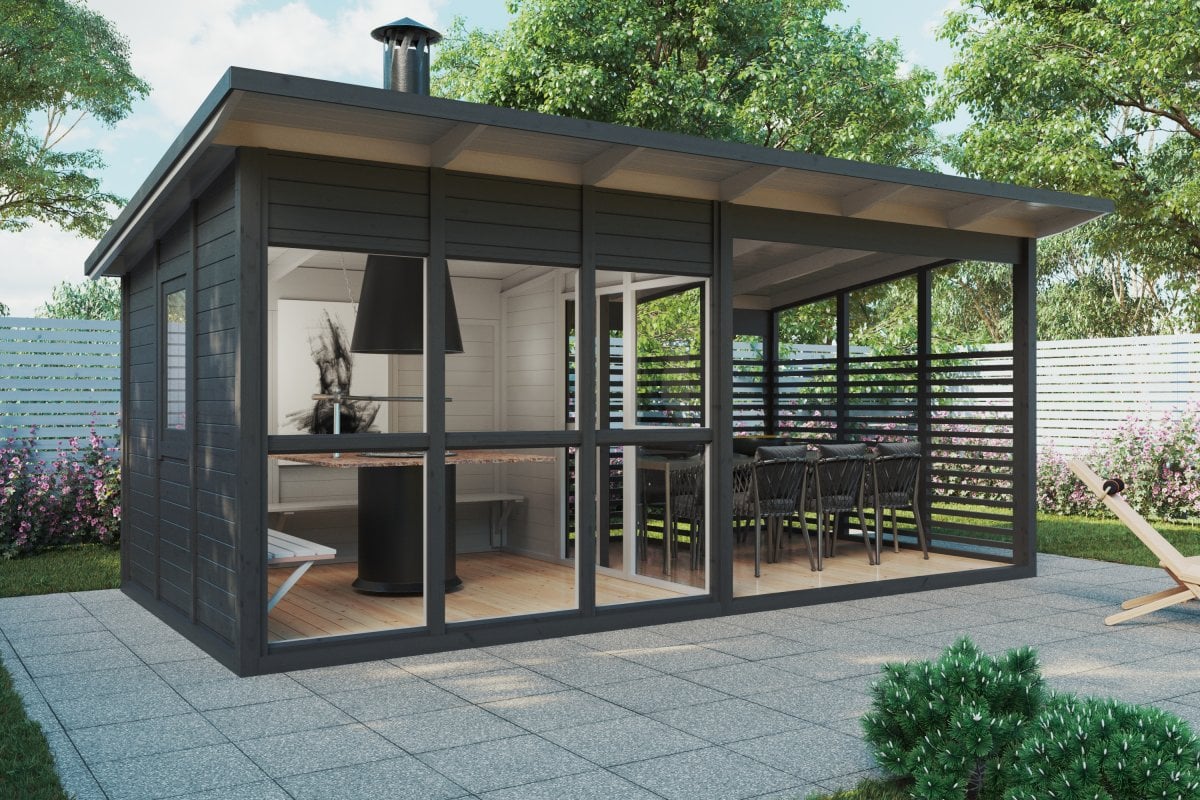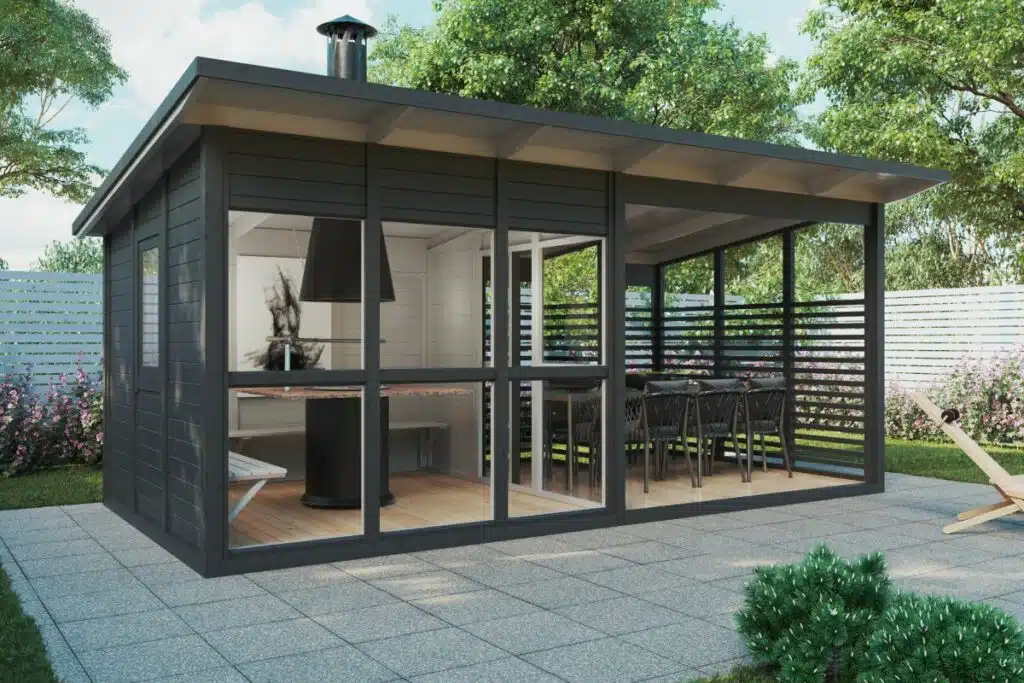 Browse for more inspiration at:
BBQ Huts & Grillkotas by Summer House 24:
https://summerhouse24.co.uk/bbq-huts-grillkotas/
Office Sheds & Greenhouse-like Garden Rooms
Depending on what you're after, you could look into a glasshouse or octagonal/hexagonal cabins. In most cases, you will have to make slight adjustments to the original design, but that's the beauty of modular flat pack shoffice sheds.
Summer Garden Offices, Gazebos & Canopies
If you prefer the lighter version with fewer chores attached, then this is the option for you.
Browse more ideas at:
Wooden Garden Gazebos by Summer House 24:
https://summerhouse24.co.uk/gazebos-canopies/
Garden Office Pods & Toilets
When you are in the zone and the flow is strong, the last thing you want is to get distracted and having a garden office with a toilet does help a lot. Fact.
You will, however, have to plan the plumbing, drainage, and wastewater systems well in advance.
Garden Offices with Storage
Industries and trades vary more than colours, and having the needed storage space and volume can make or break success.
You might want to store bikes, garden accessories, equipment, projects in progress, or an extensive wine collection, storage is upon your disposal with a spacey garden office shed, comment storage experts.
Solar Panels & Garden Offices
You could use install solar panels to an office shed and power lights, laptops, heating, cooling, cookery and more, however not all backyards will have the capacity to capture that much energy.
How About Sedum Roofs?
Paired with professional insulation and being below 2.5 m, sedum roofs complement tiny gardens a ton.
According to waste professional Luke Hancock, sedum roofs go hand in hand with preparing garden or pods along with composting installations, be it the classic composting bed, compost tumbler bins, leave piles, worm farm installations, and more.
Customise Your Garden Office!
Is there something missing on the list?
Do share and go for it!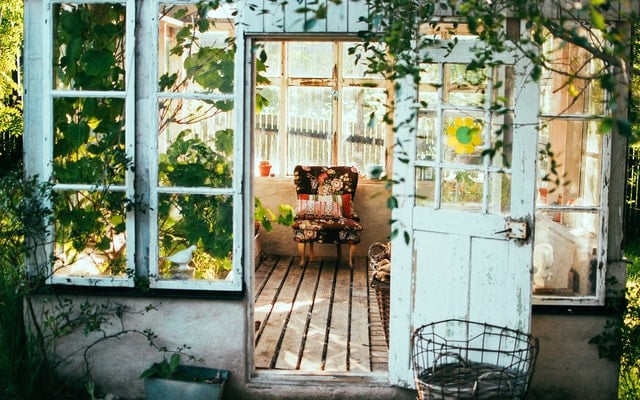 If you want to introduce house improvements that go beyond the beginner handyman, having a handyman on your side is a must if you want things done right.
Tips on Using Your Garden Shed Office:
Keep organisation simple.
Build a productive area.
Utilise side return space.
Fine-tune interior decor.
Paint walls to spruce decor.
Install curtain poles against glare.
Scatter rugs.
Hang ​​hammocks & swings.
Mount gardening containers.
Try repurposed furnishing & desks.
Install carbon dioxide & monoxide detectors.
Put together a safety checklist.
Follow productivity principles.
Talk with co-workers often.
Garden Shed Office Designs & Backyard Ideas, Remarks
You want a new spot to work from home, or just a storage pod to call your own, a garden office shed is the best for making extra space without the hassle of lengthy planning and building process.

Explore the rest of our blog! For orders, questions, and advice contact us and get in touch.
Want to discuss over phone. Let us call back to you
If you need any additional info regarding any product, please fill in the below form and we will get back to you, usually the same or next working day.
Have any questions regarding some product?
If you need any additional info regarding any product, please send us your questions.