10 useful tips about wooden summer houses and sheds before you buy
10.01.2016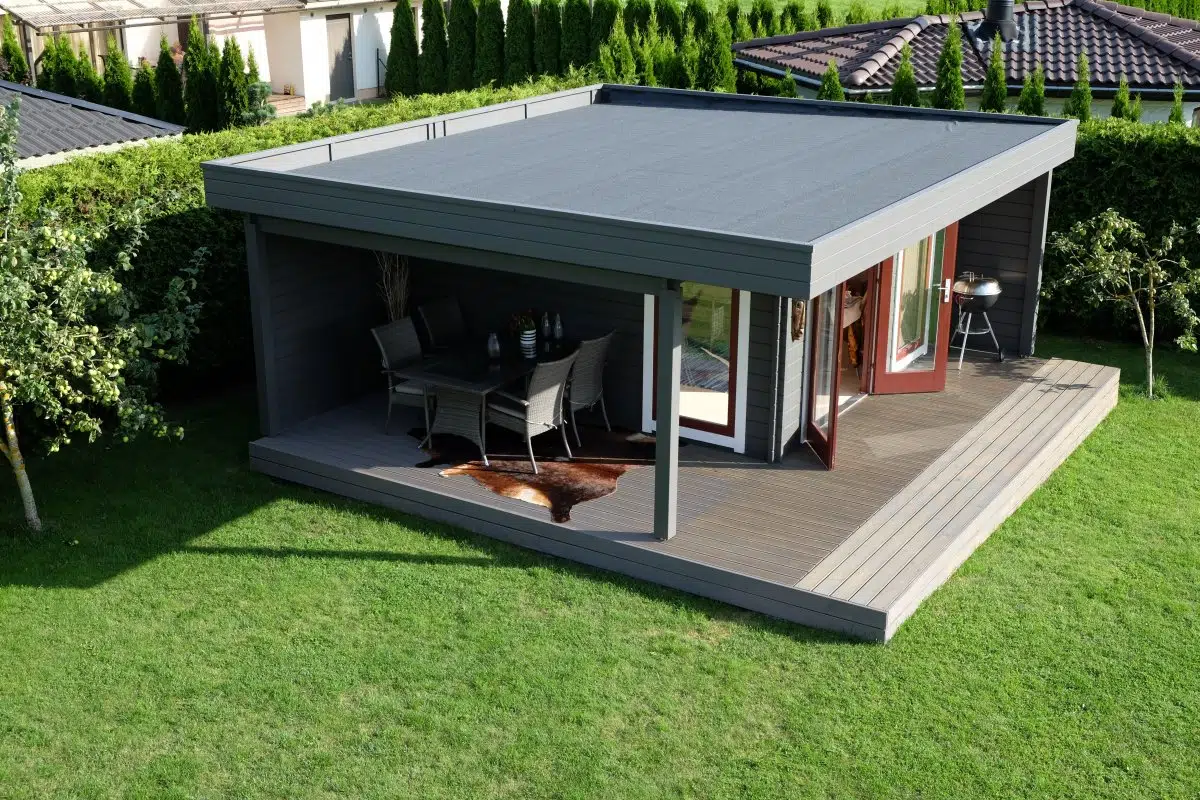 You can see our full range of garden log cabins and summer houses by clicking here.
1. Building regulations and planning permission
"My garden and my rules" is unfortunately not exactly the way it works with setting up a summer house or any other building in your garden. Whether you need to apply for a planning permit or not depends on the size and height of the building, ways of use, location in the garden and other details.There are two separate issues when considering a new garden building – Building Regulations and Planning Permission. In most cases, if the building has an internal floor space up to 15m² and its overall height is less than 2.5m, it is very unlikely that you'll need any Building Regulations or Planning Permissions at all. Even if your garden building is within the limits, it is still wise to contact your local planning office and get all the answers to your questions. This will give you peace of mind to be sure that everything goes to plan with your new garden office or a hobby room.Should your desired summer house or a garden room exceed the limits, don't worry and don't give up your dream! In this case you should call or visit your local planning office and get a proper instruction of what you need to do in order to meet all the rules and get the required permissions. Our previous experience with clients getting planning permission for larger garden buildings, is that it takes no more than 4-6 weeks. Should you require any plans, detail or information to submit your planning application which is not on our website then please email or call us.More detailed information is available on http://www.planningportal.gov.uk/
2. Peculiarities of wooden buildings. Proper care.
Wood is a natural material, growing and adapting depending on the temperature, humidity and other weather conditions especially during the first month after the assembly. It is common that you must adjust doors and windows a few times during the first month after the wooden cabin has been erected and then once or twice in a year to keep them functioning properly. Small cracks, knots and color tone differences are not errors but inherent qualities of wood. It is important to treat your garden house with wood preservative stain or other protective coatings straight after the assembly. Untreated wood becomes grayish, and can turn blue and become moldy or rot.  We recommend that you treat floor boards with a wood impregnation agent before installation, especially the bottom sides of the boards, because after the assembly you have no more access to that side. Having been properly treated, your log cabin's lifespan has been increased significantly. It is wise to inspect your summer house once in the year and retreat accordingly to the instructions set by the wood preservative manufacturer.
3. Size of your garden building
It is very important to think about the use of your garden building and buy the right size. Wooden summer houses are something we want you to enjoy for many years and not just a season. Therefore we would recommend you involve all the family members or users of the summer house, ask everybody's opinion and make a collective decision.
4. What will I get, what is inside the package and how are the log cabins are delivered?
Your log cabin or garden building will be delivered in water proof packages, so that they will not be influenced or damaged by the weather during the shipping or if your packed summer house or garden office stays packaged for several weeks outside before the installation. Delivery of your order is curbside delivery and the driver is not able to assist with the unpacking of your garden building. The size of vehicle and method of delivery will depend on the size of the building you have ordered. It will be delivered on a vehicle equipped with one of the following facilities: tail lift, forklift truck or hiab crane able to unload and move heavy packages (700-2500 kilos). All wooden details and panels have been prefabricated, precut and ready to install (like a giant Lego set!). Standard log cabin kit consists of impregnated foundation beams, untreated wall logs / panels and other wooden details, roof and floor boards, windows and doors, roofing felt, screws, nails and other fixings, storm braces, user manual and assembly instructions. All details are numbered to make assembly as easy as possible. All you need to supply is the tools!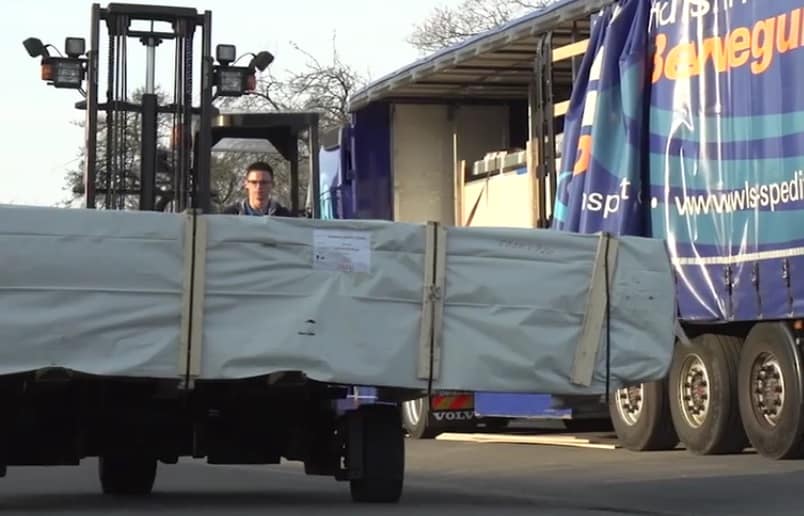 5. Foundations / Base for your Garden Building
Required foundation type depends on the size of your garden building and the firmness of the ground in your garden. The easiest and cheapest foundation type is concrete slabs set on sand and gravel. This foundation type is fairly simple to construct and can be done by a DIY novice without having to hire in a professional. This type of base is suitable for smaller cabins up to 10 m2. To achieve this base you will need to dig out 25-30 cm ground, fill it with gravel and then a good layer of sand to provide a level surface. Then, finally lay down the concrete slabs, blocks or similar. It is vital that your base is level as your cabin will only be as level as your base!The most popular, but more expensive and durable foundation type is a concrete base. A concrete base is a perfect fit for all types of garden buildings. For preparing that kind of base you will probably need to hire a local professional or small building company, because concrete foundations involve more know-how and you really have to know what you are doing.These two are the most popular foundation types for garden buildings, but there many other ways to do it. It is good to consult with local experts before you choose, taking in to account the firmness of the existing ground and size of your intended building. Whatever your choice, you have to know that a firm and level foundation is crucial! If you fail with the foundation you will fail with your entire garden building. Twisted walls and non functioning doors and windows as well as very short life span and voided warranty will mean you do not enjoy your garden building! You can read more about foundations on our assembly page.
6. Self assembly or hiring a building company?
The assembly of most garden buildings, summer houses and log cabins is achievable by a competent DIY enthusiast. Especially small and mid-sized summer houses and sheds up to 8-12 m2. We would always recommend that two people undertake the assembly and that care is taken with lifting as some of the panels are heavy. Our statistics shows that 85% of our clients do the assembly themselves or hire one local expert for assistance to make sure that everything goes well. For the assembly of your garden building you need at least 2 adults, tools (hammer, saw, pliers, drill, screwdriver, measuring tape, ladder, knife and spirit-level) and not forgetting 1-3 days of your precious time, depending on your skills and the size of your log cabin. If, at least, you or your companion is familiar with fixing some things at home or doing some small DIY projects in the garden, assembly with prefabricated details, proper installation instructions and user manual should be achieveable for you. But, if you are not confident in your DIY ability or just don't fancy the assembly then we would recommend you hire a local professional.
7. Wall thickness
Most popular wall thicknesses for garden buildings are 28mm, 40mm, 44mm, 58mm and 70 to 92mm. You can find 19mm walls on the market, but these are mostly very small tool sheds or very poor garden houses with a very short life span. We would not recommend you to go for less than 28 mm wall thickness. 28 mm walls are usually single tongue and groove logs and suitable for storage sheds and smaller garden houses up to 8-9 m2. If you are after a smaller garden building with a very affordable price, these garden rooms and storage sheds with 28mm wall thickness are a smart choice. 44-58mm wall logs have double tongue & groove and with these walls you can easily go for 20 m2 garden buildings and even larger. Compared to the 28mm walls they are not only sturdier but also provide better insulation and a really solid feel. As a conclusion, 28mm walls are more than enough for storage sheds and 4-9 m2 garden summer houses, but if you are looking for a larger building with better insulation make sure you choose walls 44mm or thicker.

8. Single or double glazed windows?
If you intend to use your wooden cabin mostly during the summer season then you do not need the expense of double glazed windows. Single glazed windows are usually 3mm glass and come without sealing. Single glazed windows are mostly used for smaller garden buildings with 28-40 mm wall thickness. In particular 28 mm walls have pretty poor insulation and using double glazing for these walls does not make any material difference.If you would like to use your garden building all year round, we would suggest you may like to consider  insulating the roof and floor. In addition, we would recommend the use of double glazed windows. Double glazed windows are sealed by the factory and have good insulation properties. As a general rule, garden buildings with with less than 40mm wall thickness have single glazed windows and all garden log cabins with 44mm wall thickness and up come with double glazed windows.
9. Multifunctional log cabins
One garden building with several functions helps you to save money and space in your garden. Buying a summer house with terrace is a significantly lower cost than buying a garden room and a gazebo or a summer house with shed compared to the price you pay when buying them separately. So, before you buy, get your family together and think about all the needs and functions that could be useful and make your garden life brighter and more versatile with one smart multifunctional garden building.
10. Can I use my garden log cabin all year round?
Yes you can, but if you intend to use your garden building all year round (garden office, hobby room, table tennis or billiards room or others), We would recommend a building with 40mm and above wall thickness. Make sure that windows have double glazing and insulate the floor and roof. There are 4 areas to be insulated: floor, walls, roof and windows. Choice of materials that you can use for insulating your garden house is very wide, depending on your local weather conditions, your budget and ways of use. It is also very important to choose the right foundation type and insulate the floor first. Having a layer of insulation beneath the floor boards will contribute towards keeping the contents of the garden house toasty. Roof insulation is crucial, because of the fact that warm air rises and approximately 35-40% of warmth exits through the uninsulated roof. Then walls, windows and heating if necessary. Installing a log burner in your garden building is a great way to ensure you get year round use. You may get a burner that you can cook on too! It is obviously important that any combustion device is installed by a professional installer and that ventilation requirements are met and functioning carbon monoxide and smoke detectors are installed in your garden building.
We hope you found this reading useful. You can sign up for our newsletter or join our Facebook community.
Want to discuss over phone. Let us call back to you
If you need any additional info regarding any product, please fill in the below form and we will get back to you, usually the same or next working day.
Have any questions regarding some product?
If you need any additional info regarding any product, please send us your questions.